About the Board of Directors
The Jazz Room is being birthed by the Board of Directors of the Grand River Jazz Society. Your Board represents the broader community of Waterloo Region, with leaders from the arts, business, research, and non-profit sectors.
---
Stephen Preece is Associate Professor of Strategy at Wilfrid Laurier University's School of Business & Economics. His research and teaching focus is on the management of performing arts organizations and he has presented and published over 30 scholarly articles on a range of related topics. Stephen has served on several arts organization boards including NUMUS, Penderecki String Quartet, Gryphon Trio, and the Robert Langen Gallery. An active amateur performer, Stephen plays piano in a variety of ensembles, sings in the Juno-nominated DaCapo Chamber Choir, and is Music Director at the Unitarian Church in Kitchener. He is currently involved as the researcher on a multi-year project focused on increasing private sector participation in the arts in Canada (sponsored by the Canada Council for the Arts and Business for the Arts). Stephen writes frequently as a music critic for The Record newspaper.
---
John Lord was the founder of the Centre for Community Based Research in Kitchener, and is a leader in the Canadian non-profit sector. As an author and researcher, he has been involved with numerous community initiatives across Canada, and has authored or co-authored several books focused on ways to build welcoming communities for citizens who have typically been excluded from community life. John is also a partner in the Facilitation Leadership Group that provides training and consultation with communities across Canada. He has been a volunteer with many non-profit organizations, and is currently co-chair of the New Story Group of Waterloo Region. He is a long-time jazz lover and sees the Jazz Room as a way to build community through music.
---
Ruth Harris is an Associate Professor at Wilfrid Laurier University's School of Business & Economics. She is the Chair of the Kitchener-Waterloo Symphony Foundation. She is a big supporter of live music of any genre. She earned her PhD in Management Sciences from the Faculty of Engineering, University of Waterloo. She became a Chartered Financial Analyst in 2005, and was a founding member of the KW CFA branch.
---
Tom Nagy had a successful career in software development and engineering management at Research In Motion before shifting gears to pursue a second degree in Music at Toronto's Humber College. He is now building a name for himself in music performance and production, having studied with Rich Brown, Pat LaBarbera, Ian Terry and many other luminaries of the Canadian jazz and music production fields. Tom currently performs with Gary Cain, Vital Transformation, and a long list of Canadian jazz, rock and blues ensembles, as well as his own group. As a leader in local volunteer organizations, Tom brings artistry, engineering background and can-do attitude to everything he does.
---
Colin Read has been an avid amateur and professional musician for the last thirty years, with varying proficiency on a diverse palate of instruments ranging from classical guitar to drum kit. His passion for music, and a recent but rapidly growing appreciation for jazz, led him to be an early supporter of the Jazz Room. He brings board and organizational experience drawn from his active participation on several non-profit boards including Project Ploughshares and Brighton Yards Housing Co-op.
---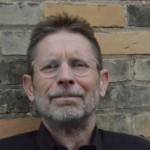 Peter Gove is Senior Director, Group Disability and Life Insurance claims, SSQ Financial Group. He isan avid amateur musician of very limited skill who occasionally attempts to play jazz music on the guitar. Peter is a graduate of both local universities, and is an active member of a number of committees of the Canadian Life and healthInsurance Association. In 1972, on a whim, he bought a vinyl copy of Miles Davis' "Kind of Blue" for $1.99 at a going out of business record store. That event started a life-long love affair with jazz music. Peter has been a regular volunteer with the Jazz Room since its inception. He currently writes the weekly musician bios for the Jazz Room web site.
---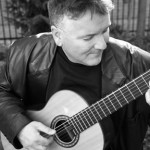 Terry Pender is a veteran newspaper reporter, a proud denizen of Cedar Hill in downtown Kitchener and an enthusiastic jazz fan. When he is not writing for the Waterloo Region Record, he loves playing his 1978 Larivee classical guitar and his tenor saxophone. Live music is one of his deep and abiding passions.  The Grand River Jazz Society's board of directors is the latest stop on a musical journey that started at the London Guitar and Lute Centre in 1975 where Terry studied classical guitar with Peter John Daniels. Terry works on some of our marketing issues.
---
Steve Montgomery is the Chief Operating Officer for 2D2C, Inc, makers of SafePlug electrical safety and energy saving devices. Steve has extensive experience with successfully starting up high tech companies and operating them. Recently, he obtained the elusive Consumer Electronics Show "Best of Innovation" award, a first for a Canadian company. As a kid, Steve adored jazz drummers Gene Krupa, Buddy Rich and Joe Morello and copied their playing. Between age 14 and 27, he played drums with jazz greats Bill Smith, Dave Brubeck, Ella Fitzgerald, Ray Brown and the LA Four, Ken Gorelick (before he became Kenny G), Pete Kelly Dixieland band, remnants of the Tommy Dorsey band, and many others. He studied jazz drumming with Chico Hamilton and Dug Davis and also copied David Girabaldi (Tower of Power) in his style. Simply stated, Steve loves jazz and funk. The KW Jazz Room is like a candy shop for him.
---
Jackie Klue is the Educational Services Consultant for Long & McQuade Musical Instruments. She strives to create opportunities for new musicians to perform and connect with professionals within the field. Her passion for music education and community events keeps her involved in many local projects such as the Holiday Tuba Festival and Music Monday in Waterloo Public Square. Jackie currently serves on the board of directors for the UpTown Waterloo Jazz Festival and the Wellington Winds. Her enthusiastic and caring approach to all of her responsibilities makes her the ideal point person for education and outreach with the Grand River Jazz Society.