When:
May 27, 2017 @ 8:30 pm – 11:30 pm
2017-05-27T20:30:00-09:00
2017-05-27T23:30:00-09:00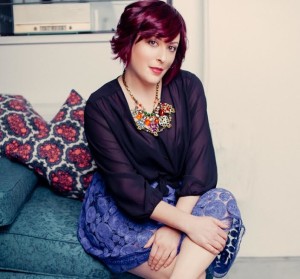 "if you thought that no vocalist could ever bring anything new to a classic, think again." – The Whole Note
You have to know the rules in order to break them. Andrea Superstein knows the rules. And she breaks them. Gleefully,taking swing, blues, Latin and ballad and subtly infusing pop, indie rock and other unexpected styles and elements, she as Tom Harrison, music critic for the Vancouver Province, said, is "redefining jazz." Playing on her eclectic tastes and broad musical knowledge, Superstein takes listeners on a musical trip that starts in Tin Pan Alley and twists its way to today. Re-envisioning standards like I Love Paris, giving them a trip-hop facelift, while turning pop anthems like Venus into dark sultry film noir scores, she invites us to question genre and ask why music has boundaries at all.
Yes, you can call Andrea Superstein a Jazz singer, but she's redefining what that means. Think Amy Winehouse meets Portishead. Superstein's debut performance at the Vancouver International Jazz Festival in 2010, earned her a nomination for a Galaxie Rising Star award and launched her into the limelight. She is an in-demand performer across the country, and has appeared at a variety of festivals, events, and venues. She shared a triple bill with Canadian female heavyweights Laila Biali and Brandi Disterheft at the 2014 Vancouver International Jazz Festival. And during her most recent tour, she was featured at the Calgary all-Canadian jazz festival and the Yardbird Festival in Edmonton
Here is Andrea with "I Want to be Evil"