When:
May 19, 2017 @ 8:30 pm – 11:30 pm
2017-05-19T20:30:00-09:00
2017-05-19T23:30:00-09:00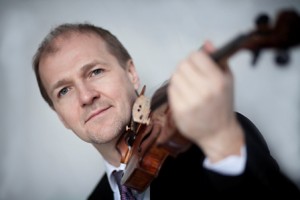 Don't miss this one!! Jerzy Kaplanek of the Pendereki String quartet, and fine jazz fiddler, teams up with three of the Jazz Room's favorite players – Dave Young, Robi Botos and Ethan Ardelli  for this concert.
Internationally renowned violinist Jerzy Kapłanek has established himself as a chamber musician, member of the celebrated Penderecki String Quartet, soloist, dedicated teacher, adjudicator, artistic director of QuartetFest and lately as a jazz violinist
He performs throughout Europe, Asia, and North and South America over 80 concerts each season. His album of works by Karol Szymanowski with pianist Stéphan Sylvestre was highly praised by The Strad magazine as "an outstanding release". His discography with the Penderecki Quartet comprises over two dozen CD's (Marquis, Eclectra, CBC, CMC, EMI labels), including the highly acclaimed recording of the complete string quartets of Béla Bartók.
Mr. Kaplanek has collaborated with such notable musicians as pianists David Braid, Leopoldo Erice , Vladimir Feltsman, Janina Fialkowska Francine Kay, Lev Natochenny, Jamie Parker Stéphan Sylvestre, cellists Marc Johnson, Antonio Lysy Paul Pulford, Tsuyoshi Tsutsumi, and clarinetist James Campbell amongst others. He is frequently heard on CBC Radio and NPR. He has made solo appearances with the Kitchener-Waterloo, Hamilton, Peterborough and CBC Vancouver Symphonies and was a featured soloist at the Weill Recital Hall at Carnegie Hall.
Dave Young – Bass
Jerzy Kaplanek – Violin
Ethan Ardelli – Drums
Robi Botos – Piano