When:
April 27, 2019 @ 8:30 pm – 11:30 pm
2019-04-27T20:30:00-09:00
2019-04-27T23:30:00-09:00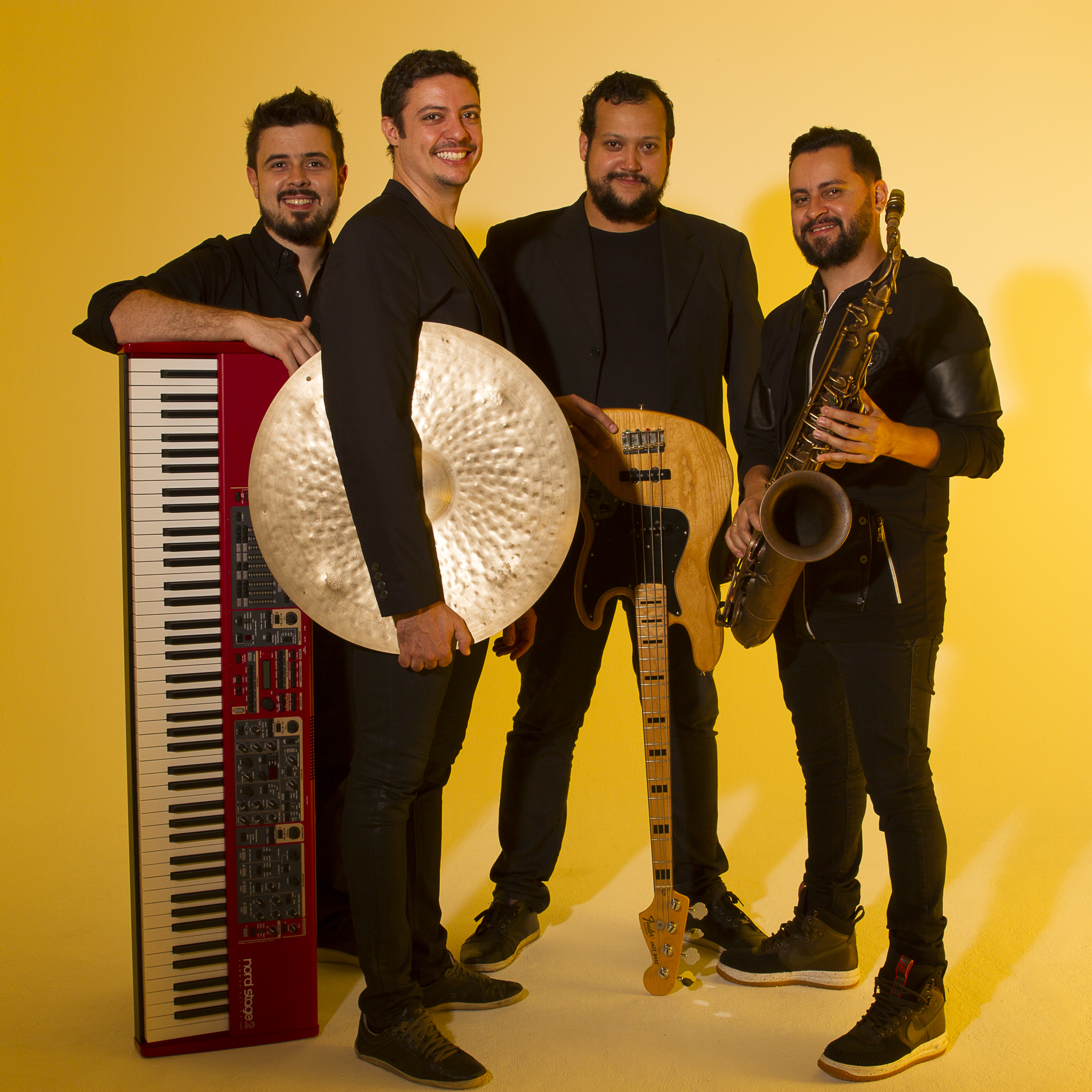 photos by @m…rcoshermes
Igor Willcox Quartet, is a jazz/fusion group formed by Igor Willcox (drums / compositions), Vini Morales (electric piano / synth), Wagner Barbosa (saxophone) and Glecio Nascimento (bass guitar). With elements of jazz, funky and fusion, the group plays originals compositions, exploring all musicality, spontaneity, and sinergy. The quartet has achieved great notoriety in the instrumental music scene, standing out and performing in the most important festivals and Brazilian Jazz clubs such as Bourbon Street, Sescs, Santos Jazz Festival, São Paulo Jazz Festival, Play Jazz Festival, Jazz no Hostel, Jazz nos Fundos, etc.
Igor Wilcox – drums
Wagner Barabosa – saxophone
Vini Morales – electric piano, synth
Glecio Nascimento – bass
Here is a teaser…