When:
January 27, 2018 @ 8:30 pm – 11:30 pm
2018-01-27T20:30:00-10:00
2018-01-27T23:30:00-10:00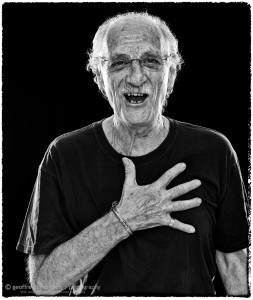 Born in 1940, and now at 77, Drummer/Composer/Professor/Sound Painter Jerry Granelli has enjoyed an incomparable career in music from the inside out…way out! The winner of the last NEA Grant awarded ascended from playing with the great pianist Vince Guaraldi at the height of his popularity while simultaneously exploring Free Jazz on San Francisco's thriving after hours sets in the early `60s to establishing academic arts curriculums to indoctrinate and perpetuate alternative musical forms such as Spontaneous Composition in the present. A pioneer of `60s psychedelic sounds, a sideman on a Top 5 pop hit and a session musician for Sly Stone, Granelli is a forward thinking master in the art of music. Since the late `80s, he has recorded over 20 albums as a leader and/or soloist…in jazz and the indefinable beyond.
From Pitchfork on "A Charlie Brown Christmas"…..And then there was the soundtrack, composed by jazz piano impresario Vince Guaraldi along with Fred Marshall on double bass and the great Jerry Granelli on drums. "We did the music in a day and a half, two days," Granelli tells me. "That's just how you recorded records back then." These days, it's quite possibly the most ubiquitous and universally lauded holiday album out there, not to mention the gateway for generations of children who would go onto explore the bottomless chasm of the jazz idiom. Yet for the network suits expecting some Burl Ives-type maximalism, Guaraldi's quaint score was deemed too weird and dark, even though the soundtrack—released on the Fantasy label right around the time the special aired on TV—received rave reviews by such legendary critics as Nat Hentoff, who in 2010 wrote a beautiful tribute to Guaraldi in JazzTimes.
Here is Jerry with "Linus and Lucy" from "A Charlie Brown Christmas"
This is a promotional video for Jerry's new Recording "What I hear now"