When:
March 17, 2018 @ 8:30 pm – 11:30 pm
2018-03-17T20:30:00-09:00
2018-03-17T23:30:00-09:00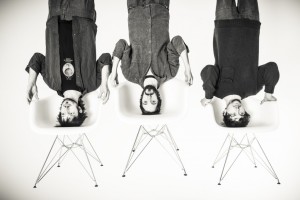 In 2008, three twenty-something musicians found a way to fit a drum kit, an upright bass, a guitar, and a couple amps into a refrigerator-sized practice space at Montreal's Concordia University.
Since then Kite Trio has been engaging the instrumental musical tradition on their own terms, developing a defiantly weird creative voice that Dave King of The Bad Plus calls "without peers".
With three progressively stranger studio albums and ten years of consistent touring under its belt, Kite has garnered a reputation for a gutsy approach to emotionally and rhythmically complex music. Always ready to push it to new places, they have a penchant for taking things "out" while drawing audiences in.
In April 2017, Kite released "Slightly Higher in Canada". Produced by Dave King of The Bad Plus, it sees the band pursuing its unusual approach with the kind of relentless energy you'd expect from a trio working with a creative giant like Dave. Recorded entirely live with no edits or overdubs, it's a raw, unpredictable, rewarding album that goes places you could only expect from a band that's been unrelentingly pursuing its band sound for almost ten years.
They are currently working on a new project digesting the music of Neil Young, and will be playing a bunch of his music.
Eric Coutue – Guitar
Eric Drew – Drums
Paul Van Dyk – Bass
Here is Kite Trio with "Tin Man"