Emerging sensation, Jaclyn Guillou, is in demand from the jazz district of Manhattan, to stages across Canada and Europe.  As a lyricist, Jaclyn's vocal phrasing is truly compelling and carefree:
"Guillou puts a contemporary jazz spin on music steeped in tradition and thus makes old school become new cool, the sign of a true artist. The special singers that move from vocalist to artist are rare." – criticaljazz.com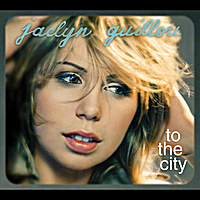 Jaclyn's many influences include Joni Mitchell, who inspired this touching take of California from her album To The City.  The title track is a compelling 5:4 ballad that somehow magically feels like a waltz!
Her music is personal, polished and playful, setting the mood for a candid swing that permeates this release.
"Guillou's originals have the brassy, mellow glow of jazz standards as if they were plucked straight out of the vault and given a gently modern spin." – Slocan Valley Current
Her voice is raw and emotional and it lingers long after the last note.
A tribute to her reputation across Canada, Jaclyn is performing with an absolute tour de force of the Toronto jazz scene:
Jaclyn Guillou – vocals
Adrean Farrugia – piano
Michael Davidson – vibraphone
Jim Vivian – bass
Ethan Ardelli – drums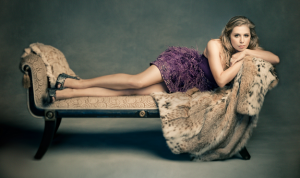 Visit our calendar for details on tickets, show time, and our opening bands.