Mike Downes is respected as one of Canada's finest jazz musicians. Since his career began in the 1980s he has performed worldwide and been featured on a large discography of Juno-nominated and Juno-winning CDs. He has performed with virtually all of Canada's top jazz musicians, including Oliver Jones, Diana Krall, PJ Perry and Don Thompson.
"Mike's time playing is delightfully inventive and his intonation is absolutely impeccable…his lines are clear, hip, and agile. His technique and intonation are extraordinary." Kim Richmond, Jazz Player
Mike has released three recordings as a leader and wrote the book on base lines – each to critical acclaim. The Mike Downes Quartet offers subtle yet powerful interpretations of original music and jazz standards. The music is contemporary with a great respect for the jazz tradition. The group will be performing selected material from all three recordings, some brand new compositions and some "signature" arrangements of jazz standards.
Mike Downes – acoustic bass
Ted Quinlan – guitar
Kelly Jefferson – saxophones
Ted Warren – drums
"Mike Downes is as gifted a composer as he is a bassist…The Winds of Change is an excellent showcase for Downes' compositional and bass-playing talents." Chris Kosky, International Society of Bassists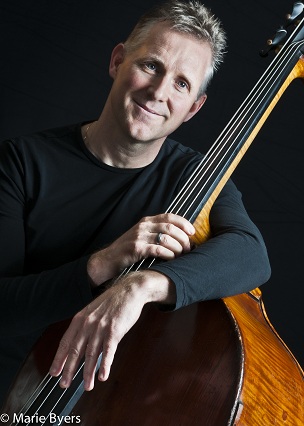 Visit our calendar for details on tickets, show time, and our opening bands.