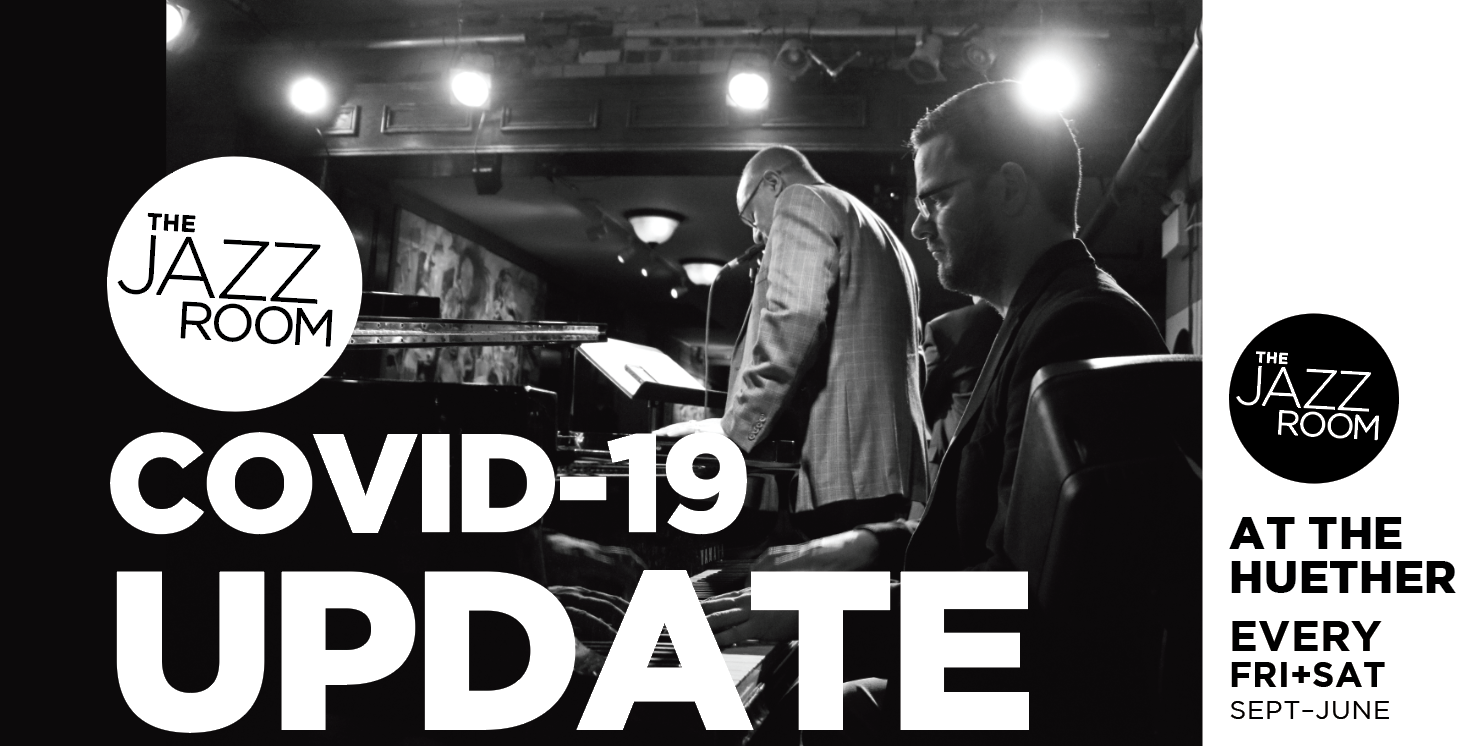 SUSPENSION OF LIVE MUSIC SHOWS
March 16, 2020
Dear Jazz Room Community,
In the interest of public health, The Grand River Jazz Society will suspend the operations of its live music presentation in The Jazz Room until further notice.  The safety and wellbeing of our audience, servers, volunteers, musicians, and the broader community is foremost in our decision, and we encourage you to all be safe during this time of crisis.  Following the guidance of public health officials, we will closely monitor the situation and return to normal operations as soon as possible.  Watch for a message in JazzNotes (email list) or social media for updates.   
We wish all in our community health and peace of mind during this unfortunate crisis.
Grand River Jazz Society Board