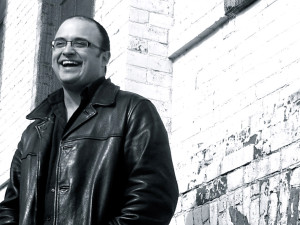 "Pianist Farrugia is a young veteran, a first-call sideman who's performed on numerous albums. His excellent CD debut as leader features a forceful, percussive style, fast-developing ideas and a wide-ranging composer's imagination.– Geoff Chapman, Toronto Star
"He's got something very special going on."-Jazz legend Curtis Fuller
Since the late 1990s Adrean has been in high demand as a freelance performer and teacher. Keeping a busy touring schedule, mainly as a sideman, Adrean has toured extensively across Canada and the United States as well as in venues across Europe and in Japan.
Adrean has performed/recorded with some of jazz's greatest and most diverse artists including: Larry Carlton, Curtis Fuller, Tom Scott, Bob Brookmeyer, Randy Brecker, Eric Alexander, Rob Blake, Joel Frahm, Matt Penman, Brad Goode, Kenny Wheeler, Darcy James Argue, Don Thompson, Lorne Lofsky, Kevin Turcotte, Kelly Jefferson, and Pat Labarbera.
Adrean is currently pianist for such diverse projects as the Matt Dusk Band, the Brad Goode Quartet, The Ernesto Cervini Quartet (featuring saxophonist Joel Frahm), Kiki Misumi, Tim Shia's 'The Worst Pop Band Ever', the Bob Brough Quartet , John Cheesman Orchestra, and the Darcy Hepner Big Band. Adrean also works regularly with his wife, vocalist Sophia Perlman.
For his date at the Jazz Room, the trio will include
Adrean Farrugia-piano

Ross MacIntyre – bass

Ben Riley – drums
Adrean  Farrugua and Ricochet play his original composition "Mourning Star"
http://www.youtube.com/watch?v=UsTDsnZmWv