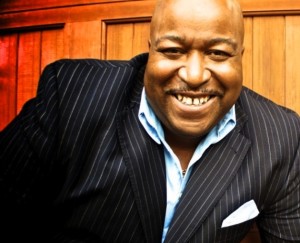 Grammy Award winning  jazz and soul musician Donny Hathaway was born in Chicago in1945.He signed with Atlantic Records in 1969, and with his first single "The Ghetto" (1970), Rolling Stone magazine marked him as "a major new force in soul music." His collaborations with Roberta Flack took him to the top of the charts and won him the Grammy Award for Best Pop Performance by a Duo or Group with Vocal for the duet "Where Is The Love" in 1973. Donny struggled for years with mental illness and on January 13, 1979, his body was found outside the luxury hotel Essex House in New York City; his death was ruled a suicide and Hathaway's funeral was conducted by the Reverend Jesse Jackson. The 1972 recording Donny Hathaway Live, which featured noted R&B musicians Willie Weeks (bass), Fred White (drums), Mike Howard (guitar), Phil Upchurch (lead guitar side 1), Cornell Dupree (lead guitar side 2) and Earl DeRouen (percussion) has been cited as an influence by numerous artists including Alicia Keys, Jon B., Chris Brown, Amy Winehouse, Beyoncé, George Benson, Victor Wooten, India.Arie, Jon Gibson, Stevie Wonder, Brian McKnight, Anthony Hamilton, Usher, Justin Timberlake, John Mayer, Led Zeppelin, Freddie Jackson, and Frank McComb. Hathaway's use of the Rhodes Piano on his early Atco R&B recordings has also influenced many neo soul artists & producers.
No video but Donny performs Leon Russell's transcendent composition "A Song for You" . The entire  recording – Donny Hathaway Live – can also be heard on YouTube.
This tribute show will feature the soulful voice of Michael Dunston. Michael is a a veteran of the club scene, a man who also recorded for the legendary soul label Atlantic Records, played Bo Diddley in the film Mr. Rock n' Roll: The Allan Freed Story and who grew up singing in the churches of North Carolina. Michael will be backed by the Dave Young Sextet, stretching out with R and B grooves. This will be something to see and hear.
Michael, Dave and the band perform Donnie's 1970 hit "The Ghetto" at the Toronto Jazz Festival
Michael Dunston – Vocals
Dave Young – Electric Bass
Kevin Turcotte – Trumpet
Bernie Senensky – Piano
Brian Legere – Guitar
Mark Kelso – Drums
Perry White – Saxophone