When:
June 13, 2015 @ 8:30 pm – 11:30 pm
2015-06-13T20:30:00-09:00
2015-06-13T23:30:00-09:00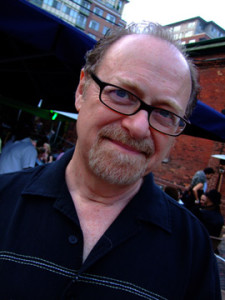 "I'm essentially a bebop player, and beyond. My heroes are anyone from Bud Powell to McCoy Tyner to Keith Jarrett and Herbie Hancock." – Bernie Senensky
Toronto keyboardist Bernie Senensky has earned the reputation of being one of Canada's premier jazz artists. His playing has been featured internationally in many concerts & festivals, and he is recognized and respected as one of the foremost jazz pianists anywhere.
He was the only Canadian guest on "Oscar Peterson Presents", a CTV National TV series. He has also been a guest on Marian McPartland's renowned Public Radio show "Piano Jazz". In addition, Senensky has been featured on CBC radio and TV, and many of his concerts have been recorded by CBC (Jazz Beat), CJRT-FM (The Jazz Scene, Sound Of Toronto Jazz), and Global-TV (Sounds Impressive) to name a few.
Bernie began occupying the piano chair in The Moe Koffman Quintet in 1979 when the band was the number one small jazz combo in Canada. He had played with Moe on occasion prior to that and "was always impressed with his utter musicality and his complete mastery of the flute, alto, and soprano saxophones". As part of The Moe Koffman Quintet, Senensky ultimately had the opportunity to contribute many of his own compositions to the band's repertoire for more than twenty years, and continues to keep the memory and the music of Moe Koffman alive today as leader of his Tribute to Moe Koffman Band.
No video, but a recording of Bernie with Art Blakey's Jazz Messengers 1983
Here is the Bernie Senensky quartet with Robi Botos on drums (seriously….)