When:
February 9, 2014 @ 7:30 am – 10:30 am
2014-02-09T07:30:00+00:00
2014-02-09T10:30:00+00:00
Hamilton-based guitarist Bob Shields brings his quartet to the Jazz Room on Sat. Feb. 8. Bob's mentors include Lorne Lofsky and Reg Schwager and their influence is reflected in Bob's elegant & subtle comping, and inspired soloing. Bob is presently completing his Master's Degree in Music at York and is on faculty at Mohawk College and McMaster U.
The quartet includes soprano and alto saxophonist Tara Davidson whose recent CD release (with William Cairns) received 3.5 out of 4 stars in Downbeat Magazine. Tara is a wonderful player and a rising star on the Canadian Jazz scene. She has previously visited the Jazz Room and other venues in the region in bands lend by Mike Murley.  The rhythm section is completed by Clark Johnston (Laila Biali, Peter Appleyard) on bass, and Adam Fielding on drums.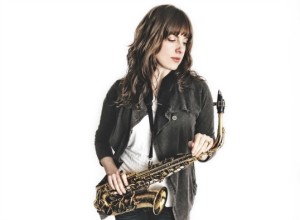 Tara Davidson- Alto
Bob Shields- Guitar
Clark Johnston- Bass
Adam Fielding-Drums