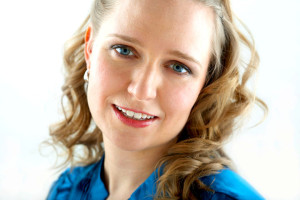 A native of a Sarnia, Ontario, Canada, singer/pianist Brenda Earle sings jazz standards, versions of great pop tunes by the likes of Ron Sexsmith and Joe Jackson, and she has been compared to Carole King. She grew up listening to her father's old 45s which consisted of everything from Little Richard to Twisted Sister. "Looking back, I realize just how random all of that music was in relation to each other. To me, it seemed normal to hear all of these different sounds together."
Brenda did all the usual musical things — she took piano lessons starting around age 4, then added clarinet in school. Hearing Oscar Peterson for the first time at age fifteen prompted an immediate shift to jazz. After focusing on jazz piano at York University in Toronto, Brenda ventured to the Banff Center for the Arts for a month long jazz residency in the mountains.
After a few years of gigging around Toronto, Brenda sought adventure working in a singalong piano bar on cruise ships in the Caribbean. She took those proceeds and headed for New York City, where she planned to study and immerse herself in the jazz scene. She ended up at Manhattan School of Music, working on her Master's degree in jazz piano and voice.
Brenda s expressive vocals are framed by virtuosic piano chops and explore a range of genre-bending grooves rooted in modern jazz
Brenda resides in New York City where she performs as a leader and sideperson.
Brenda Earle – Piano and Vocals
Ted Quinlan – Guitar
Mike Downes – Bass
Anthony Michelli – Drums
Brenda Earle performs at Smalls Jazz Club NYC