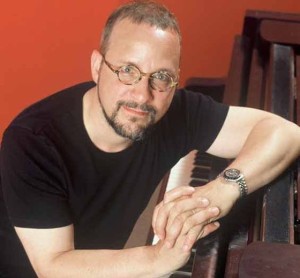 Juno Award-Winning pianist and Jazz Room favorite, Brian Dickinson is one of Canada's most versatile introspective and flexible acoustic artists and composers. Born in Guelph, Ontario in 1961, Brain started playing the piano when he was five. In his early teens, he quickly acquired a taste for blues and rock & roll. His father, an amateur jazz guitarist, got Brian interested in jazz and he began listening to the music of piano players Bill Evans, Keith Jarret, Herbie Hancock and McCoy Tyner.
DICKINSON has worked with many of the top names in the field of jazz: trumpeter Randy Brecker, saxophonist Dewey Redman, guitarists John Abercrombe and Sonny Greenwich. Under his own name, Brian has recorded the albums "October 13th and "In Transition". In addition, Brian's piano work can be heard on saxophonist Mike Murley's "Time and Tide", bassist Keiran Over's "Gateway" and "Shapeshift," and Jane Bunnet's "In Dew Time".
In addition to composing, performing and recording, Brian is on the music faculties at the University of Toronto and at Toronto's Humber College.
Brian Dickinson – Piano
Kelly Jefferson – Tenor Saxophone
John McLeod – Trumpet
Jim Vivian – Bass
Anthony Michelli – Drums
Brian plays "What is this Thing Called Love" at House of Composers Concert Hall, Moscow