When:
June 12, 2015 @ 8:30 pm – 11:30 pm
2015-06-12T20:30:00-09:00
2015-06-12T23:30:00-09:00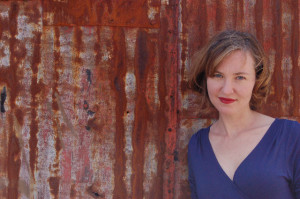 Carey West has been performing for audiences in Toronto for over a decade. Residencies at institutions such as The Rex and The Cameron House have bolstered her appearances at Jazz Festivals and spotlight shows including Roy Thomson Hall. While establishing herself as a Jazz singer, she also worked as a singer/songwriter with Caribbean influenced R & B outfit The Liquidaires, and the bluegrass group The Jeremiahs". In 2008 she produced an album of original material, "Travel Light" which was awarded funding from the Ontario Arts Council.
Recently relocating to Guelph, Carey now appears with a new ensemble to bring old stories of dark days and redemption. Focusing on a series of jazz "unstandards" with themes of madness and desperation, Carey has crafted a collection that reflects the road less travelled. This material includes traditional tunes such as "Blow Top Blues" and "When I Get Low" while incorporating works by Tom Waits, Suzanne Vega and Abby Lincoln. Some of the most beloved songs are hidden gems such as the Irish Reel "Mad Tom of Bedlam" and "When Malindy Sings" by Paul Lawrence Dunbar. As a collection these songs these songs provide a road map for resiliency in times of stress. Carey delivers each number with appreciation and respect for the gifts left behind by the tradition of turning the blues into something beautiful.
Carey West – Vocals
Thomas Hammerton – Piano
Tyler Wagler –  Bass
Dave O'neal  – drums.