When:
January 12, 2018 @ 8:30 pm – 11:30 pm
2018-01-12T20:30:00-10:00
2018-01-12T23:30:00-10:00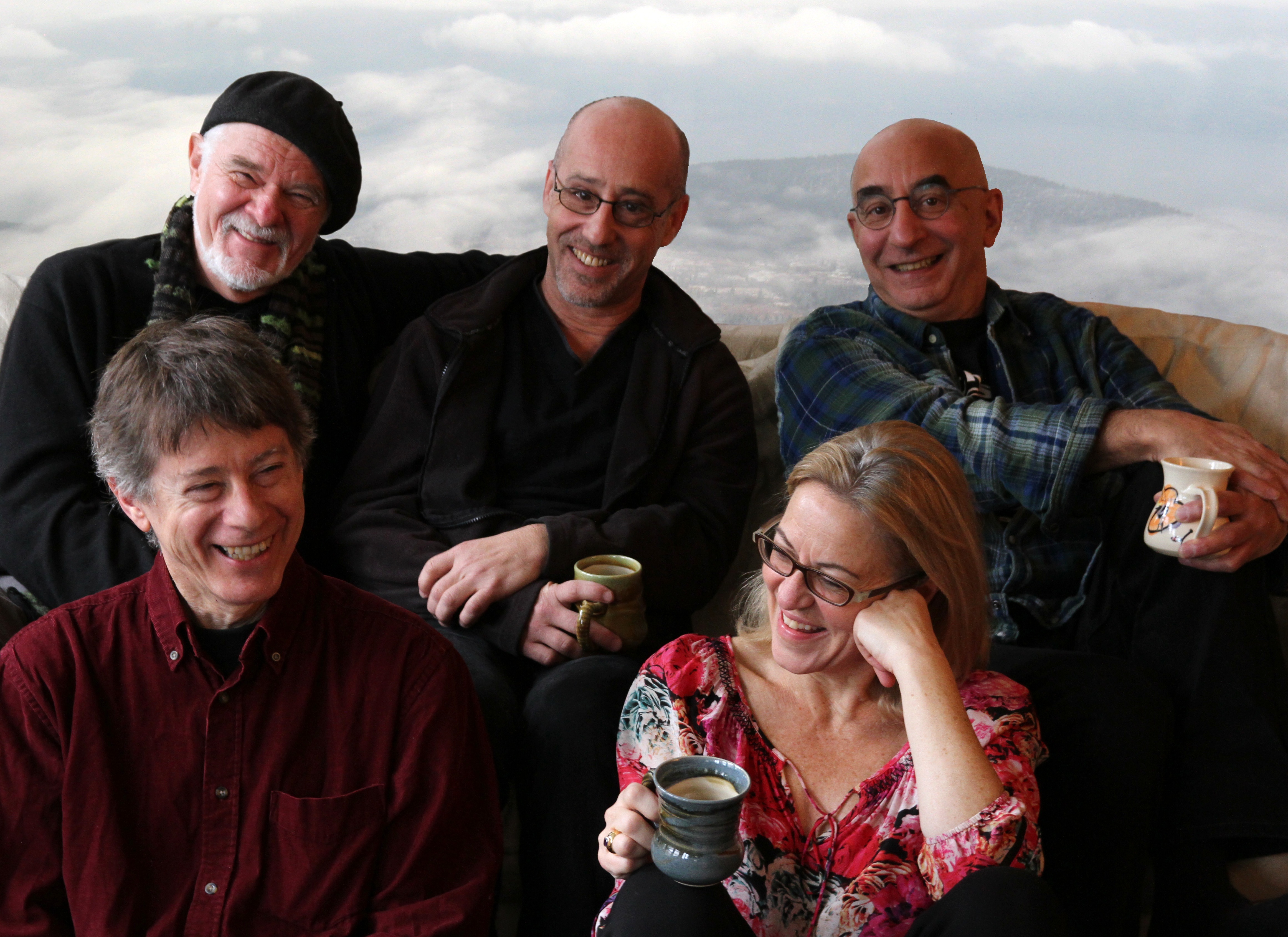 Bassist and multi-instrumentalist David Woodhead is one of the most accomplished and truly original musicians in Canada, and his whimsical and rambunctious Confabulation is a thrill-ride for players and audiences alike.
As a versatile and sympathetic session player, his work can be heard on well over 250 albums including many by Canada's finest contemporary folk artists. In concert he has played the Montreux Jazz Festival with Don Ross and Oliver Schroer, the Calgary Folk Fest with Gil Scott-Heron and worked with saxophone legend David Sanborn.
He was the long-time bassist for Canadian folk legend Stan Rogers, worked extensively with Loreena McKennitt, Valdy, and visionary violinist and composer Oliver Schroer. Recently he has toured the US, UK and Australia with master songwriter James Keelaghan.
The band is the perfect vehicle for his genre-defying musical eclecticism: melodic fretless bass, harp-like fingerstyle ukulele, intriguing time signatures and some unexpected chord changes. All are blended seamlessly together in riveting compositions that range from the quirky to the kick-ass to the contemplative.
Not surprisingly, the Confabulation is also a showcase for Toronto's hottest musical innovators, counting among its 20-odd alumni artists such as Jaron Freeman-Fox, Rich Brown, Anne Lindsay and the Shuffle Demons' Richard Underhill.
You can certainly hear the ideas bouncing back and forth on The Confabulation's new album Tunnels and Visions.  Ringleader David Woodhead's compositions range from rambunctious romps to contemplative minimalism, with stops at vintage song and contemporary parlour music on the way, and his playful Confabulation project combines a handful of expert players with a musical mandate fusing the inviting community feeling of folk, the wide musical palette of jazz, and the entrancing rhythms of world music, with the occasional foray into classical music structure.
Doug Wilde – keyboards
Colleen Allen – Reeds
Rich Greenspoon – Drums
Bob Cohen – Guitar
Anne Lindsay – Violin
Dave Woodhead – bass and everything else.
Here they are at the Edgewood Folk Festival
and at the Pearl Company