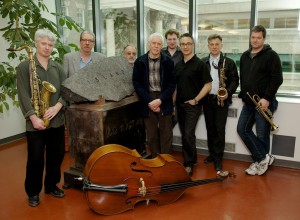 With the formation of The Dave Young/Terry Promane Octet, two major, musical and creative forces in jazz have come together to form the most dynamic jazz ensemble in recent memory.  Through the leadership and vision of bassist Dave Young and Trombonist Terry Promane as well as through the skilled musicianship, exquisite material and arrangements, OCTET VOLUME ONE is a disc you will want to cherish with repeated use. The Dave Young/Terry Promane Octet features the crème de la crème of the Canadian/Global jazz world, including Kevin Turcotte on trumpet/flugelhorn; Vern Dorge on alto sax; Mike Murley on tenor sax; Terry Promane on trombone; Perry White on baritone sax; Gary Williamson on piano; Dave Young on bass and Terry Clarke on drums.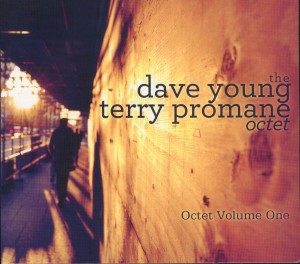 This exciting new recording was Executive Produced by Dave Young and Terry Promane, and Produced by noted jazz bassist, Roberto Occhipinti, under the auspices of his award-winning record label Modica Music.  The eclectic mix of material includes original compositions, as well as brilliant re-workings of tunes from the catalogues of jazz greats Thad Jones, Dizzy Gillespie, Benny Goodman, Sam Jones, Hank Mobley and Charles Mingus.  All of the clever arrangements on OCTET VOLUME ONE are by Dave Young, Terry Promane and iconic saxophonist/arranger/conductor Rick Wilkins (featured prominently on Rick's own composition, "Soundings"). 
When asked about the material on OCTET VOLUME ONE, Dave Young has said, "With this CD, we have included some of my favourite jazz composers…Thad Jones, Charles Mingus, Dizzy Gillespie and Sam Jones".  All of the music has been tempered by the singular, identifiable 'Toronto Sound'.  According to Terry Promane, "The Toronto Sound is complicated, but generally relies on a few crucial ingredients…exciting, well-crafted and uniquely voiced arrangements (a distinctly Canadian musical sensibility) along with impeccable timing, flawless execution and world-class solos".