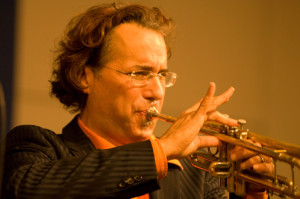 "…the playing is impeccable.  Buchbinder is …an aggressive and agile soloist"  – Downbeat
"Buchbinder … has a hard, clear clarion almost classical trumpet sound, but with a jazzman's phrasing and whip-smart spontaneity"  – All About Jazz
DAVID BUCHBINDER is a JUNO award-winning trumpter, composer and cultural inventor, and he's making his Jazz Room debut with his Quintet, which features "fiercely imaginative, highly original music that swaggers with volatile rhythms cushioning endlessly changing modes . . . and idiosyncratic, accessible gumbo (Toronto Star).
The ensemble "mixes brash with shrewd, swing with smarts, and it struts like Fred Astaire going toe-to-toe with Cyd Charisse.  It's like the sound-track to a movie I'd love to see!" (Katie Malloch, CBC JazzBeat).  The quintet features a mix of savvy veterans and fiery up-and-comers.
Drawing on influences of the Masters (Mingus & Monk), balanced by Jewish, Arabic, and Roma sounds, along with lashings of classical and even classic cartoon music, Buchbinder's compositions and band's improvisations weave a sonic journey to terrify and delight!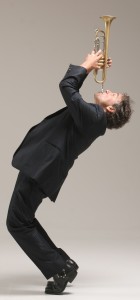 David Buchbinder trumpet, fluegelhorn, compositions
Peter Lutek saxophones, clarinets
Matt Newton piano
Justin Gray bass
Derek Gray drums