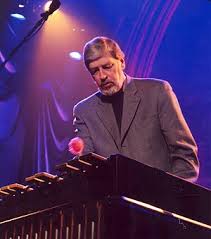 Multi Instrumentalist (Vibraphone, Bass, Piano) Don Thompson is a jazz legend.  He has won Eight Jazz Report Awards for Vibraphonist of the Year, Six National Jazz Awards for Instrumentalist of the Year, Three Socan Awards for Best Composition of the Year, Three Juno Awards and achieved the Officer of the Order of Canada in 2009. He has played Carnegie hall as a member of the George Shearing Quintet, (on vibraphone), and continued to work with Shearing until he retired in 2004.
Thompson has resided in Toronto since 1969, the same year he became a member of Rob McConnell and The Boss Brass, initially as percussionist, then switching to bass in 1971, and later to piano from 1987 to 1993. He was also a member of Moe Koffman's group from 1970 to 1979, first as bassist and later as pianist/arranger. Throughout the same period, he worked with guitarists Sonny Greenwich, Ed Bickert, Lenny Breau, as well as projects of his own. Thompson became a member of guitarist Jim Hall's trio in 1974 and joined pianist George Shearing in 1982 for a five year period. He was a member of the Dave McMurdo Jazz Orchestra since its formation.
Don Thompson – Piano, Vibraphone
Reg Schwager – Guitar
Neil Swainson – Bass
Don't miss this one.
No video, but a great audio clip of the Jim Hall Trio with Don on bass and Terry Clarke on Drums  "Fly Me to the Moon" 
"Salt Peanuts" with Don on piano