When:
November 9, 2019 @ 8:30 pm – 11:30 pm
2019-11-09T20:30:00-05:00
2019-11-09T23:30:00-05:00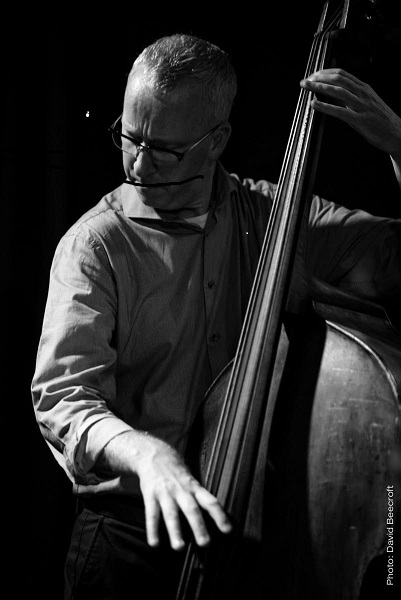 British born Duncan Hopkins has been busy establishing himself as a double bassist, composer and arranger around the world, being likened to the best : "Hopkins' seamless counter melodic flow beneath
Speake and Iles is reminiscent of the late Bill Evan's sideman Scott La Faro…"John Fordham, The Guardian, UK.  and '(Duncan's) strength's lie in his writing and sense of textural organisation, which show him willing to stretch, push or otherwise challenge style and format.' Globe and Mail 
He was the bassist with the venerable Canadian Jazz Quartet for almost a decade before moving to Europe. He has toured extensively throughout Canada, Great Britain, Europe, Brazil, and the United States, and can be heard on more than fifty albums and numerous CBC, BBC and NPR recordings.  He has worked with such luminaries as Rob McConnell, Ed Bickert, Peter Appleyard, Dianna Krall, and Kenny Wheeler.
Duncan Hopkins-   Bass
Terry Clarke-  Drums
Reg Schwager-  Guitar
Check out:
"C Jam Blues" with The Canadian Jazz Quartet