When:
January 16, 2015 @ 8:30 pm – 11:30 pm
2015-01-16T20:30:00-10:00
2015-01-16T23:30:00-10:00
Where:
Jazz Room
59 King Street North
Waterloo, ON N2J 2X2
Canada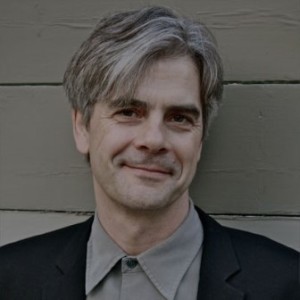 You may know Glen Buhr as a noted composer of orchestral music, and for many years, as the co-director, with Bramwell Tovey, of the Winnipeg New Music Festival. The Button Factory Band is a completely different thing, reminiscent of some of Bruce Cockburn's more jazz based, sonic explorations. Glen's songs and performances are an eclectic and imaginative mix of vintage blues/roots music, lyrical songs, and sound art.  The Button Factory Band – the current incarnation of his active imagination – is a 4-piece roots/art-rock band, made up of some of the finest creative musicians in southwestern Ontario.  The band is the vehicle for Buhr's recent music: a collection of original songs full of vivid imagery and inventive sound painting.
The band includes Mike Anderson who performs professionally as a jazz keyboardist, laptop artist, singer-songwriter, and virtuoso guitarist. Mike's musical skills and interests range from the populism of his songwriting and improvisation (especially with his work in the indie band Blind), to the experimental, especially his celebrated performances of his own electronic compositions in various clubs in southwestern Ontario.
Victor Bateman holds down the bass chair. Victor has played with everyone and in every style from country music with The Good Brothers, Sylvia Tyson and Quartette, blues with Amos Garrett and Chris Whiteley, improvisatory music with CCMC, Jean Derome, and Lori Freedman, jazz with Reg Schwager and Laura Hubert, folk music with Murray Maclauchlan, Ken Whiteley, Jackie Washington, and Eve Goldberg, pop music with Jill Barber and Big Sugar, klezmer music with the Flying Bulgars. to contemporary concert music and opera by Anthony Braxton, Wende Bartley and Nic Gotham.
The rhythm section is competed by Brandon Miguel Valdivia who is  a percussionist, mbira-ist, flautist and composer. He studied composition and percussion performance at Wilfrid Laurier University and has studied West African percussion, Mbira Dzavadzimu, Javanese Gamelan and Latin American percussion.
For this event, the Button Factory Band will by joined by  Penderecki Quartet member and fine jazz violinist Jerzy Kapłanek.
This will be a concert of unusual and inspiring music played by musicians at the height of their craft.  Don't miss this one.
Two tunes from the Button factory Band…..