When:
April 24, 2015 @ 8:30 pm – 11:30 pm
2015-04-24T20:30:00-09:00
2015-04-24T23:30:00-09:00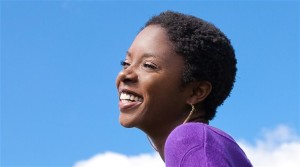 Joni NehRita's music is a breath of fresh air for those who still like their music served with, well…Soul. An accomplished singer/songwriter/musician, she manages to blend the time-honoured qualities of classic soul with a modern sensibility that flirts heavily with jazz and pop. It is this effortless and seamless fusion that gives Joni her distinct sound and makes her feel familiar yet fresh and new.
Years of being both a band leader and a side musician/background vocalist have seen Joni performing at such venues/events as Massey Hall, The Montreal Jazz Festival, Roy Thompson Hall, The Hamilton Music Awards. She has toured in Canada, The US, Germany, The U.K. and most recently, Australia. Joni's been taking notes while becoming a "road warrior" and has used these experiences to help her create a live show that is a dynamic and emotionally rewarding
Joni on Canada AM