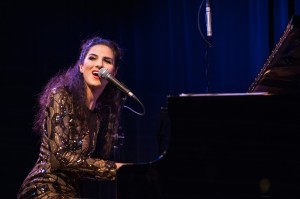 "She is an exciting and unique talent, and I admire her greatly."  – Sting  
"Biali has a voice that makes the listener shudder, it is so rounded and pure." – Montreal Gazette
"Laila Biali is one of the most beautifully gifted people I've ever met. Her music is pure magic." – Don Thompson
Award-winning Canadian Jazz pianist, vocalist and songwriter Laila Biali has toured with Suzanne Vega, Chris Botti and Paula Cole and recorded with and supported Sting. She takes the best of pop, rock and soul, informs it with her knowledge of Jazz and weaves it into her musical arrangements. Laila's music has been presented at prestigious venues spanning four continents including the North Sea Jazz Festival, Tokyo's Cotton Club, Peru's El Festival Internacional de Lima, and Carnegie Hall in New York City.
Her latest studio recording Tracing Light received a JUNO nomination for "2011 Best Vocal Jazz Album of the Year" and her most recent release Live in Concert, recorded live in February 2012 in front of a gracious audience at the Glenn Gould Studio in Toronto, Canada, captures the spirit of live performance so essential to Jazz. Live in Concert was in rotation at 73 radio stations in North America.
Laila is also a member of the all female New York based neo-Classical crossover quartet Rose & the Nightingale whose members tour with Grammy award-winner Esperanza Spalding. Her accolades include "SOCAN Composer of the Year" and "Keyboardist of the Year" at Canada's National Jazz Awards. She currently splits her time between New York City and Toronto.
For her Jazz Room debut, Laila will be joined by violinist extraordinaire –
Hugh Marsh
.
Hugh is a four time recipient of the Jazz Report award for violinist of the year and a two time winner of the National Jazz award for violinist of the year. He's played with everyone from Robert Palmer  and Bruce Cockburn to Sonny Greenwich and Michael Brecker.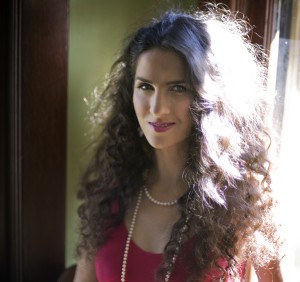 This is our grande finale for 2014 and it will be a sell out.  Arrive early!