When:
March 6, 2020 @ 8:30 pm – 11:30 pm
2020-03-06T20:30:00-05:00
2020-03-06T23:30:00-05:00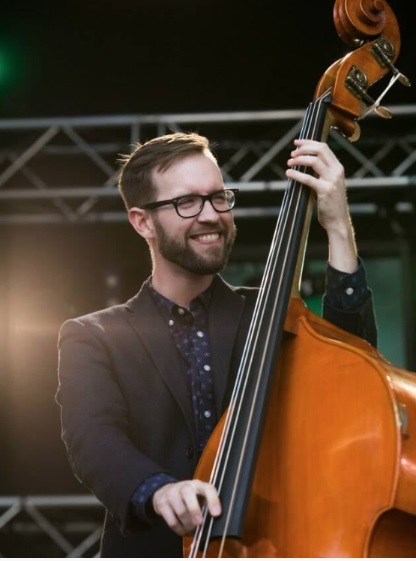 Bassist Mark Godfrey is quickly becoming one of the new faces in Canadian jazz. Hailing from Southwestern Ontario and currently living in Toronto, he has established himself a mainstay in this national community and was named the 2019 Emerging Jazz Artist by the Toronto Arts Foundation. Composing and performing for many years with his contemporary jazz group, Pram Trio, Mark's work as a co-leader, bassist, and composer has garnered international recognition.
On February 21st, 2020, Mark released his second album as a leader: Square Peg. Featuring ten original compositions, Mark is joined on the album by longtime collaborators Allison Au, Matt Woroshyl, Chris Pruden, and Nick Fraser.
While he has performed at the Jazz Room many times with Pram Trio, as well as accompanied Barbra Lica, Kellylee Evans, Heather Bambrick, Teri Parker, and Keith Price, this will be his first time leading his own band at the club. With compositions ranging from hard hitting swing grooves to odd meter improvisations, Mark's quintet takes you on an enjoyable and turbulent joyride from start to finish.
Mark Godfrey, Double Bass
Allison Au, Alto Sax
Matt Worohsyl, Tenor Sax
Chris Pruden, Piano
Eric West, Drums
Here is Mark Godfrey Group playing "Square Peg" and "Bucket List"