When:
March 20, 2015 @ 8:30 pm – 11:30 pm
2015-03-20T20:30:00-09:00
2015-03-20T23:30:00-09:00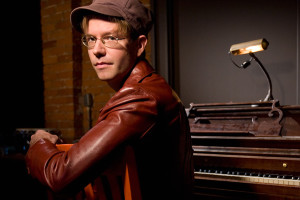 (Read Terry Pender's great preview and interview with David Braid right HERE!)
Mike Murley, saxophone
An engaging, lyrical saxophonist, Mike Murley is one of Canada's finest jazz talents and one of the most versatile players on the scene today. Currently active as a leader in various formations from duo to septet, Murley also maintains a busy schedule as a sideman and jazz educator (University of Toronto).  He has played on eleven Juno Award-winning recordings since 1991, the latest in 2013  for his trio recording Test of Time  (Cornerstone Records).  Murley was also named saxophonist of the year eight times by the Jazz Report Awards/National Jazz Awards.
David Braid, piano
Hailed in the Canadian press as "A jazz genius to call our own" (Macleans Magazine), two-time Juno Award winning pianist David Braid has performed concerts of his original music and improvisations across The United States, Europe, Scandinavia, Asia, Australia, Brazil and Canada.
Combining harmonies fundamental to European classical music and the spontaneity of American jazz, Braid's fusion of art music engages audiences with a style that has been described as "refreshingly uncategorizable" (Paris Transatlantic), "brilliant" (Montreal Gazette), "wide-ranging, exploratory" (South China Morning Post), "une force poétique" (Le Soleil) and "hauntingly beautiful" (The Globe & Mail.)
David Braid is a Steinway Artist and an artist-in-residence at the University of Toronto, Faculty of Music
Anders Mogensen, Drums (Denmark)
Johnny Aman, Bass (Finland)
Johnny Åman was born in the Finnish town Jakobstad. He moved to Malmö, Sweden in the fall of 2005 in order to begin his studies at the Music Conservatory. Åman performs in many different settings in Sweden, Finland and Denmark. He has played with many Scandinavian artists, such as Anders Bergcrantz, Fredrik Kronkvist, Mika Mylläri, Niklas Winter, Peter Asplund, Daniel Fryedriksson, Jan Lundgren, Håkan Rydin, Martin Sjöstedt, Jonas Holgersson, Peter Nilsson, Zoltan Csörsz, Peter Johannesson, Lennart Gruvstedt, Mats Holtne, Torben Waldorff, Miriam Aïda, Daniel Tilling, Peter Nordvall, Reija Lang, Jennie Storbacka and Vivian Buczek.