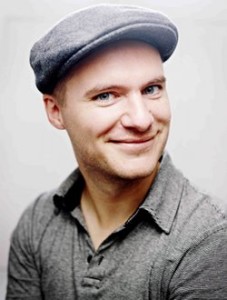 Norbert Kogging is an unexpected pleasure  – a Dutch jazz singer with very American Sinatra-like phrasing and a voice that would not be out of place in a Broadway musical.
His music, affectionately described as singer-songwriter jazz, is inspired by artists like Brad Mehldau, John Mayer and David Linx. The songs are intimate, distinct and sincere. Norbert is a convincing story-teller who shares his experiences honestly and from the heart. With their new songs, KØGGING aims to explore the stories and emotions of everyday life.
Excited for their return tour in Canada, Norbert remarks, "it's great to be able to build an audience in this beautiful country. Canada is really special to me and my musicians."
Norbert Kögging -Vocals, Compositions
Folkert Oosterbeek -Piano, Rhodes
Tobias Nijboer -Double Bass
Felix Schlarmann -Drums
Nobert and his band perform the original composition "Daydreaming"
Have a look at an advance interview with Norbert Kogging!