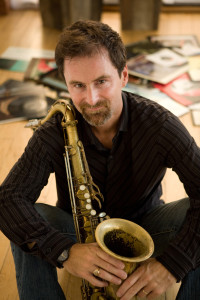 "(Pete Mills) lets you know that straight ahead jazz is alive and well, juiced up even, in the hands of a younger generation" – All About Jazz
"Your playing is wonderful and your writing is superb. I love it." -Jimmy Heath.
Toronto native and Ohio resident Pete Mills plays in the straight ahead, post bop via John Coltrane and Wayne Shorter tradition.
He works throughout the U.S and Canada. In Columbus Ohio he performs as a featured soloist with the Columbus Jazz Orchestra (Byron Stripling Musical Director). As a sideman he appears on over a dozen CDs including those by The Columbus Jazz Orchestra, saxophonist Chad Eby, the eclectic ensemble Madrugada, guitarist Stan Smith, The Cleveland Jazz Orchestra and The Paul Ferguson Jazz Orchestra. Educated at the Eastman School of Music and the University of North Texas, Mills has received Grants from the Canada Council and was a recipient of the North Carolina Arts Council Jazz Composer's Fellowship. In addition to his performing, Mills teaches saxophone, improvisation and directs the jazz ensemble at Denison University in Granville, Ohio.
Pete Mills Saxophone
David Braid Piano
Jon Maharaj Bass
Ted Warren Drums
Here he is with the quartet ,sounding like a mid 60's Herbie Hancock ensemble, playing the original composition "Summer"