When:
February 20, 2020 @ 8:00 pm – 10:00 pm
2020-02-20T20:00:00-05:00
2020-02-20T22:00:00-05:00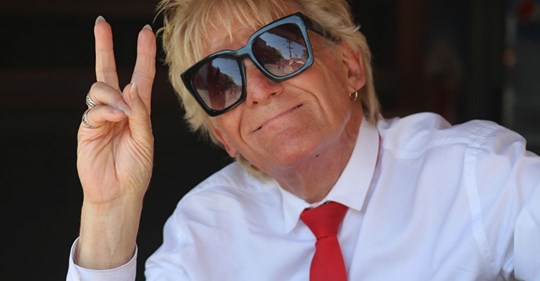 Photo Credit: Nicholas Austin
Thursday, FEB 20 2020     8:00 pm in the Jazz Room
A Memorial and Concert
Celebrating the Life of Allan Johnson
We will celebrate the life of Allan Johnson, who was a fixture in the Jazz Room for many years and a well-known local musician. Johnson died on February 9th at the age of 70. Regular patrons of the Jazz Room will know Allan as a well-dressed jazz lover who usually sat in the front row for jazz concerts. Allan loved the Jazz Room community and was an intimate storyteller and community builder. He played all types of guitar, including Django Reinhardt type music. He sang in four languages and charmed audiences with his Jazz Café Noire shows. Allan and his long-time musical partner Robert Reid have played in numerous venues, including the Uptown Waterloo Jazz Festival, the Guelph Jazz Festival, Café 22, and the Jazz Room. Allan Johnson's family have held a private funeral. The Grand River Jazz Society is honoured to be hosting this Memorial and Concert.
 All friends of Allan are invited to share a short positive memory and/or to play a song in memory of him. Django Reinhardt and vocal latin jazz were some of Allan's favorite styles of music.
                                                                                                                                     Photo Credit: Gee Wong
Terry Pender's front page article from "The Record" from February 12th