When:
June 26, 2015 @ 8:30 pm – 11:30 pm
2015-06-26T20:30:00-09:00
2015-06-26T23:30:00-09:00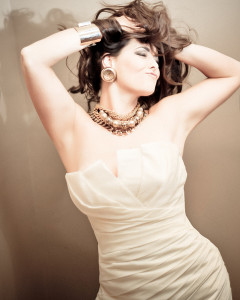 Please note that this show is included with your 2104/15 pass and also included for new 2015/2016 passholders.  Doors open at 6:30. Show starts at 8:30.
Perennial Jazz Room favourite vocalist Rebecca Binnendyk returns to the club for her annual show. This time, she brings with her a debut album you don't want to miss.
Rebecca started singing and performing when she was very young. Her professional career began at 18 and blossomed in 2006 when she began fronting the Stardust Big Band in her hometown of Port Elgin.
Rebecca studied voice at Wilfrid Laurier University and has a degree in Music Therapy and a Bachelor of Education. She has taught English in China and backpacked through Southeast Asia, Central and South America and parts of Europe.
In 2011, Rebecca was awarded a FACTOR grant and was able to record an eight-song demo album of Jazz standards, produced locally by Rick J. Hutt. These are found on her website @ www.rebeccabinnendyk.com.
Last year, Rebecca had the opportunity to perform internationally in both Australia and New Zealand. Now, after much anticipation, she is excited to share with you her very first studio album.
Rebecca performs the Leonard Cohen classic "Hallelujah" at the Jazz Room with the wonderful Kevin Laliberte on guitar, Chendy Leon on drums, Drew Birston on bass and Attila Fias on piano.