When:
March 28, 2015 @ 8:30 pm – 11:30 pm
2015-03-28T20:30:00-09:00
2015-03-28T23:30:00-09:00
Cost:
General Public $30; Passholders and Students (with ID) $15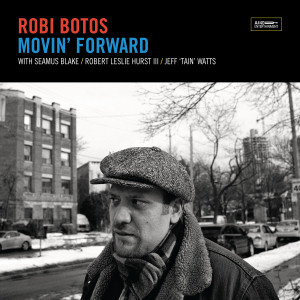 ******
NOTE:  This show is completely sold out.  Due to fire code restrictions, we will (sadly) not be able to admit anyone without a ticket (including passholders as this is a Special Event).  There are many exceptional shows yet to come this spring!  Thanks for your interest, and see you in the club!
******
The rhythm section alone owns 14 Grammy Awards. This is the best in NYC Jazz together with a Canadian piano treasure.
(Read Terry Pender's great interview with Robi right here!)
Robi Botos – Piano
Since immigrating to Canada in 1998, Robi has made great contributions to Canada's jazz scene. He has been featured with many local and international greats including:Chaka Khan, Al Jarreau, Michael & Randy  Brecker, Branford Marsalis,Charlie Watts, Tim Ries, Darryl Jones, Lisa Fischer, Pat Labarbera, Marcus Belgrave, Steve Gadd, Molly Johnson, Terri Lyne Carrington,  and James Blood Ulmer.
Robi's notable performances include: Concert at the Long Beach convention and entertainment centre. Opening concert for Bela Fleck, Stanley Clark, and Jean Luc Ponty, at the 2005 International Downtown Toronto Jazz Festival on the main stage. As well in the same year Robi opened for Oscar Peterson at the prestigious Stravinsky hall in Montreaux Switzerland.
Robert Hurst – Bass
A Detroit native, Hurst has enjoyed a stellar career spanning 30 years, and is a highly respected and well recognized composer, electric and acoustic bassist, educator, recording artist, and business man. His cultivation into a membership of talented musicians from around the world was fostered by lengthy tours and GRAMMY® Award winning recordings featuring: Sir Paul McCartney, Charles Lloyd, Wynton Marsalis, Branford Marsalis, Dave Brubeck, Harry Connick Jr., Terrence Blanchard, Tony Williams, Nicholas Payton, Sting, Carl Allen, the legendary Pharaoh Sanders, Barbara Streisand, Willie Nelson, Yo Yo Ma, Ravi Coltrane, Chris Botti and Diana Krall.
Seamus Blake – Saxophone
New York based tenor saxophonist/composer SEAMUS BLAKE is recognized as one of the finest exponents of contemporary jazz. His music is known for its sophistication, bold improvisations and "sheer swagger".  John Scofield, who hired Seamus for his "Quiet Band," called him "extraordinary, a total saxophonist." Seamus Blake's recent releases, Live at Smalls (Smalls Live 2010), Bellwether (Criss Cross Jazz 2009) and Live in Italy (Jazz Eyes 2009), have garnered considerable critical praise for his masterful playing, his fine compositional skills and for his facility as a leader.  Live in Italy was awarded 4.5 stars in Downbeat. Described as "a knockout",  "one of the elite albums of the year" and "as exhilarating as a shot of espresso", it is on many Top of the Year lists.
Jeff "Tain" Watts –  Drums
Jeff  Watts holds the unique distinction of being the only musician to appear on every Grammy Award winning jazz record by both Wynton and Branford Marsalis.
One of the most in demand jazz drummers in the world today, Jeff initially majored in classical percussion at Pittsburgh's Duquesne University, where he was primarily a timpanist, followed by enrollment at the Berklee School of Music, where he pursued jazz studies alongside such talented players as Branford Marsalis, Kevin Eubanks, Greg Osby, Aimee Mann, Steve Vai and Marvin "Smitty" Smith.
Jeff joined the Wynton Marsalis Quartet in 1981 and proceeded to win three Grammy Awards with the ensemble. Watts left Wynton Marsalis in 1988. After working with George Benson, Harry Connick. Jr. and McCoy Tyner, he joined the Branford Marsalis Quartet in 1989.
Jeff has worked in the film and television industry as both a musician on the Tonight Show with Jay Leno and as an actor, Rhythm Jones in Spike Lee's "Mo Better Blues". Jeff joined Kenny Garrett's band after returning to New York in 1995 after three years in LA on the Tonight Show. Watts also continued to record and tour with Branford Marsalis as well as Danilo Perez, Michael Brecker, Betty Carter, Kenny Kirkland, Courtney Pine, Geri Allen, Alice Coltrane, Greg Osby, Steve Coleman, Gonzalo Rubalcaba, and Ravi Coltrane.