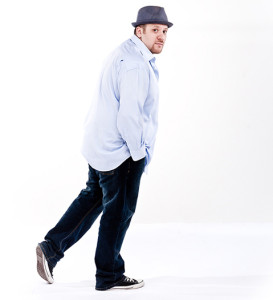 "Robi Botos plays the piano with love and mastery"  – Benny Green
 Robi Botos is no stranger to the Jazz Room having appeared here on multiple occasions as a sideman in various bands and accompanying any number of singers. He is the "go to" pianist on the Toronto Jazz scene and he's shared the stage with Chaka Khan, Al Jarreau, Michael and Randy Brecker, Nikki Yanovsky, Branford Marsalis and many, many others. Robi is a Juno nominee and he even taught piano to Oscar Peterson's daughter!  We rarely get to hear Robi as the leader in a small group format but on July 18 as a Waterloo Jazz Festival special event, he visits the Jazz Room with his trio.  This may be the best opportunity  to experience his sensitive interpretations of repertoire that stretches from "Billie's Bounce" to angular modernist compositions.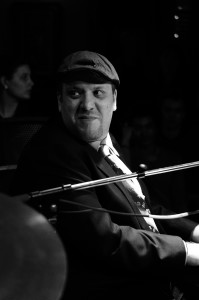 Robi was raised in a musical Roma family in Hungary. He began playing drums and percussion and moved onto piano at about age 7. He moved to Canada in 1998. His most recent recording "Place to Place" is available on the A440 label.
Robi plays "Georgia on my Mind" with Dave Young and Alvin Queen. This is a wonderful tribute to one of the classic Oscar Peterson Trios which featured Young and Queen.