When:
February 1, 2014 @ 7:30 am – 10:30 am
2014-02-01T07:30:00+00:00
2014-02-01T10:30:00+00:00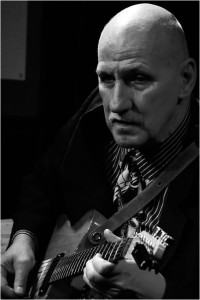 Ted Gibbons is the quintessential gentleman jazz player.  His guitar and bandleading chops are impeccable as this group promises to wind their way around known and less-known standards in what will be a night to remember.  As an educator, Ted is beloved in the community, and this is an opportunity for teacher to shine.  Gibbons has a knack for seducing the audience with his pure musicianship, and ability to make the music sing and dance. 
Joining Ted on this outing will be Andriy Tykhonov (piano), Andy McPherson (drums and percussion), and Matthew Lima (bass).  Ted has also promised some surprises by way of guest musicians.  Don't miss this chance to see one of our musical gems right here in the Region of Waterloo.
* Ted Gibbons–Guitar
* Andriy Tykhonov–Piano
* Andy Mcpherson–Drums and Percussion
* Matt Lima–Bass