When:
January 4, 2014 @ 7:30 am – 10:30 am
2014-01-04T07:30:00+00:00
2014-01-04T10:30:00+00:00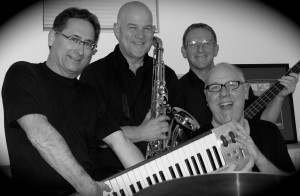 Top Pocket is one of the most beloved jazz combos in the Region.  With musical roots going back as far as 1985, the group has evolved through many permutations and musical styles.  Their last performance at The Jazz Room introduced the new saxophone seat, Robin Habermehl to a packed house and a delighted audience.  With talented songwriters in the group they are able to draw on impressive original compositions as well as some of the traditional standards. 
 In addition to Robin Habermehl on saxophones & flute, there is Paul Stouffer on keyboards, Michael Bergauer on bass, and Don McDougall on drums.