When:
January 26, 2014 @ 7:30 am – 10:30 am
2014-01-26T07:30:00+00:00
2014-01-26T10:30:00+00:00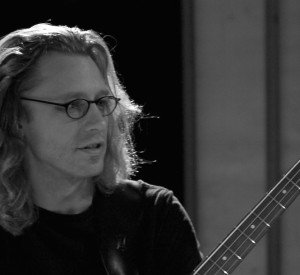 Returning to The Jazz Room, Vaughn Misener continues to trailblaze a unique path featuring his electric bass lead.  With a first-rate band, this is a group of musicians not afraid to experiment, pushing the boundaries of electric, psychedelic and overall 'out-there' jazz sounds.  This group promises to blow your socks off, if not the roof, with their energetic set of original tunes. 
Kirk MacDonald-Tenor
Ted Quinlan- Guitar
Vaughan Misener-Bass
Barry Romberg- Drums