When:
September 29, 2013 @ 5:30 am – 8:30 am
2013-09-29T05:30:00+00:00
2013-09-29T08:30:00+00:00
Where:
The Jazz Room @ The Huether Hotel

Hailed by critics as "the ambassadors of the genre's future," praised for "stirring up jazz you don't have to be old to enjoy," and credited for delivering "lightning in a bottle," The Wee Trio (based in New York City), features James Westfall (vibes), Dan Loomis (bass) and Jared Schonig (drums). Dan Loomis delighted JAZZ ROOM fans last year performing with Manhattan based ensemble Spoke.
The group is touring their latest album, a David Bowie introspective entitled Ashes to Ashes. For Bowie and jazz fans alike, the new recording will exceed expectations as The Wee Trio re-imagines Bowie's music while staying true to its spirit and energy. They simultaneously show their talent as jazz musicians while performing the music from the perspective of true Bowie fans. The Wee Trio also managed to showcase the versatility of Bowie's compositions and how amazingly well they transferred into a new medium. Simply put, they breathe new life into these timeless Bowie classics. Don't miss what promises to be a standout performance of the season.
Dan Loomis – Bass
Jared Schonig – Drums
James Westfall – Vibraphone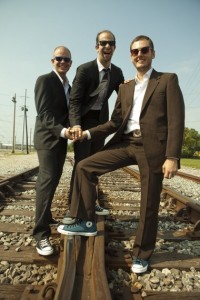 Tickets are available at the door or online. Visit our calendar, read recent news or sign-up for weekly e-mails.