Live Music at The Jazz Room
Featuring International jazz acts that play the world's top clubs (the Saturday program features artistic direction from Mark Kelso). For the latest news and & promotions, click here.
Please note that only Grand River Jazz Society events are shown below
If you cannot see the calendar below, try our alternate calendar page or update your web browser.

Jun
24
Sat
2017
Genevieve Marentette
Jun 24 @ 8:30 pm – 11:30 pm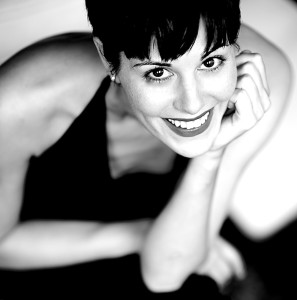 "She is, to me, the perfect balance of fragile beauty and a burning intensity that makes her and her music irresistible." – Don Thompson (Canadian Jazz Giant, Order of Canada)
"A lovely muse of music…a femme fatale from film noir…jazz improvisation at its best…that's Geneviève "Gigi" Marentette" - Don Franks (Actor, musician)

"This fresh new jazz singer puts as much originality into her covers of the newer repertoire as she does the standards from long ago. With the most minimal of backing, she makes all of this material exciting. " – Mark Rheaume, CBC Radio
"I plan my calendar around Geneviève's performances…You should too." - Jaymz Bee JAZZFM.91
Geneviève (Gigi) Marentette lived in Hong Kong for 8 years, then Europe and now has returned to home town of Toronto. In March 2015 she released a six-song EP produced by George Koller and titled after her nickname "Gigi". She was also featured in a duet with Hall of Fame vocalist David Clayton-Thomas on "Combo", his latest record of jazz standards. In October 2015 she began producing a community concert called Cover One Another, featuring Toronto's top artistes interpreting each others tunes. In one evening with Gigi you can expect to hear a mix of standards, modern interpretations, Brazilian, French and a bit of the Blues!Attila Fias – Piano
Genevieve Marentette – Vocals
Attila Fias – Piano
Eric St- Laurent – Guitar
George Koller – Bass
Mark Kelso – Drums
Primrose Samba at Lula Lounge
Jun
25
Sun
2017
In Orbit
Jun 25 @ 4:00 pm – 7:00 pm
Yamaha Performing Artist and saxophonist with Dave Matthews Band Jeff Coffin rejects all labels and categories other than "music" and "musician" when asking how to describe his playing, writing and himself.
Jeff is an internationally recognized saxophonist, bandleader, composer and educator, and has been traveling the globe since the mid-1990′s. He is a three-time Grammy Award winner with Bela Fleck & the Flecktones, with whom he began playing in 1997. In July 2008, Jeff began touring with Dave Matthews Band, and officially joined the group in 2009, following the passing of founding member LeRoi Moore.
Some of the artists with whom Jeff has shared the stage and the recording studio include a "who's who" of musicians, such as Bela Fleck & the Flecktones, Dave Matthews Band, Branford Marsalis, Bob Mintzer, DJ Logic, New Orleans Social Club, Maceo Parker, McCoy Tyner, Baaba Maal, Phish, Mike Clark's Prescription Trio, Galactic, Kirk Whalum, Widespread Panic, Chris Thile, Willie Nelson, Chester Thompson, Garth Brooks, Van Morrison, J.D. Souther, Vinnie Colaiuta, The Dixie Chicks, 'Rakalam' Bob Moses, Stanton Moore, Brooks and Dunn, Tuvan Throat Singers – the Alash Ensemble & Konger Ol Ondar, George Porter Jr., Umphrey's McGee, Del McCoury, John Scofield, Yonder Mountain String Band, Marc Broussard, Martina McBride, Lynyrd Skynyrd, the Wailers and many, many others.
Jeff is a heavily in-demand Yamaha Performing Artist and Clinician and, since 2001, has presented over 300 music clinics to students of all ages, from Farmington, Maine to Perth, Australia to Johannesburg and Capetown, South Africa, with raving reviews.
Jeff Coffin – sax
Felix Pastorius – bass
Michael Occhipinti – guitar
Davide Direnzo – drums
Tom Reynolds – piano