Many individuals and organizations are supporting The Jazz Room. Without their generous support we wouldn't be where we are today!
---
Corporate Sponsors
---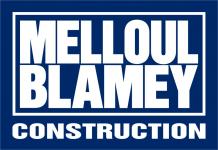 Melloul-Blamey Construction
Melloul-Blamey leads by example, which includes innovation, integration and safety. Our objective is to provide exceptional service to our clients, with integrated building solutions that are delivered on time and on budget. Our success depends on forming innovative partnerships that create competitive advantages for our clients. Since 1982 the Melloul-Blamey Construction family has predictably and responsibly grown to over 200 experienced members. These employees are dedicated to the perfection of the construction process, for which the company is renowned. Diverse projects from Institutional, Recreational, Industrial and Multi Unit Residential contracts of all size, have earned Melloul-Blamey a reputation all over Southern Ontario as the 'Better Builder' able to compete at all levels of work, specializing in LEED green construction.
---
Mallot Creak Group

Mallot Creek Group offers integrated consulting services focused exclusively on the food and beverage industries. We live, breathe, and eat, food! Where some consultants might occasionally take on food industry projects, this is our playground and we understand how it works.
---
Diva International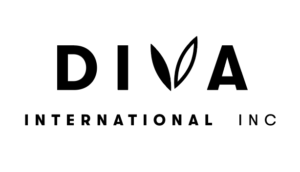 Since 2003, Diva International has believed that menstrual care products should offer health and convenience for women, while easing up on the environment and pocketbooks. Find freedom from the harmful products of the past and embrace a greener, healthier future with The DivaCup and DivaWash.
---
Norton Engineering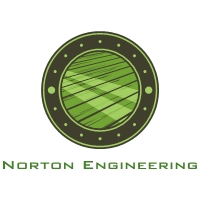 Norton Engineering Inc. was established in 2015 and provides boutique engineering services focusing on the prevention of clean water getting into sanitary sewers during new construction (where it should not be occurring). Norton provides services to municipalities across Ontario, and Canada, and to various Provincial and Federal agencies. Norton is a nationally recognized expert on building code issues and how codes can be strengthened to provide better protection against leaking sewers, which cost a fortune to taxpayers and increase flood risk to residents.
Funding Partners
---

Ontario Arts Council
The Ontario Arts Council (OAC) is an arm's-length agency of the Ontario Ministry of Tourism, Culture and Sport. OAC's grants and services to professional, Ontario-based artists and arts organizations support arts education, Aboriginal arts, community arts, crafts, dance, Franco-Ontarian arts, literature, media arts, multidisciplinary arts, music, theatre, touring, and visual arts.
---

Canadian Department of Heritage
Canadian Heritage and its portfolio organizations play a vital role in the cultural, civic and economic life of Canadians. Arts, culture and heritage represent $54.6 billion in the Canadian economy and more than 630,000 jobs in sectors such as film and video, broadcasting, music, publishing, archives, performing arts, heritage institutions, festivals and celebrations.
---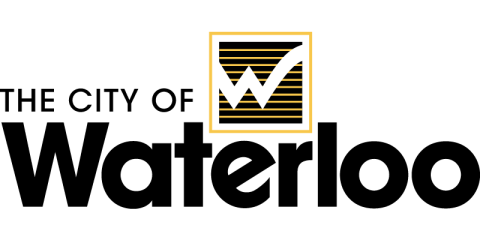 City of Waterloo
The City of Waterloo is located in the heart of Canada's Technology Triangle, in the Region of Waterloo.
Within our 64 square kilometres (25 square miles) of land area lives a diverse population of 132,300 (end of 2014 estimate by the Region of Waterloo) who contribute to our vibrant culture.
We are a dynamic urban municipality in southwestern Ontario with a strong cultural and economic base. Renowned post-secondary institutions, global think tanks and major employers call Waterloo home.