The Huether Hotel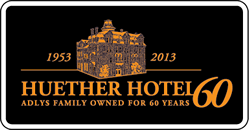 The Huether Hotel is our primary partnership; they are providing the venue as well as the food and drinks for The Jazz Room.
We are currently creating partnerships with a range of enterprises. We welcome other collaborations as we launch this community initiative.
Please email us at KWJazzRoom@yahoo.ca to discuss the possibilities.
---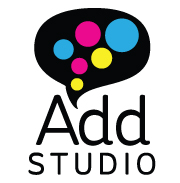 Add Studio
Andrea Deering of Add Studio has been responsible for the visual identity of the Jazz Room. From signage and advertisements, to posters and brochures, Andrea has created the professional, bold, clean and crisp image the Jazz Room is now known for.
Andrea is the owner of Add Studio, a Waterloo based, graphic design, marketing and social media company. She takes a special interest in local businesses and is a vocal environmentalist.
Recent projects outside of "The Jazz Room" include:
Creating marketing materials and event planning for the Waterloo premiere of the award winning documentary "Queen of the Sun".
Designing a logo and marketing materials for a local, organic food co-operative.
Managing various successful social media business accounts that include running contests, setting up events, creating graphics and posting relevant, daily updates.
Andrea has been thrilled to be a part of the team bringing the Jazz Room to life! As a lifelong fan of art and music it has been amazing to see this dream come to fruition, the passion and dedication from everyone involved has been nothing short of awe inspiring.
---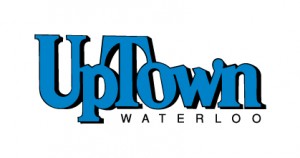 Uptown Waterloo Business Improvement Area
We thank the Uptown Waterloo BIA and the Uptown Waterloo Jazz Festival for their ongoing contribution to The Jazz Room.
A special thanks to Patti Brooks of the BIA for donating a Jazz Room tent area at the Jazz Festival, donating several jazz prints for the Jazz Room, and providing ongoing support to our fledgling organization.
---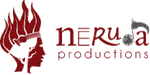 Neruda Productions
Neruda Productions is a not-for-profit organization dedicated to building bridges in our community through music, dance, drama, and visual arts from around the world. Founded in 2001 by Artistic Director Isabel Cisterna, the organization has successfully produced a range of programming that caters to the vibrant and diverse local community. With a wide artistic repertoire that features festivals, concerts, workshops, and cultural exchanges, Neruda Productions' goal is to nurture a healthy community that celebrates diversity, through the power of the arts.
---

NUMUS
NUMUS invites audiences to explore the bold sounds and ideas of a new generation of composers and performers while celebrating the innovators of the past. Founded in 1985 by composer Peter Hatch and based in Waterloo, Ontario, NUMUS is one of Canada's foremost new music organizations, renowned for its electrifying contemporary programming and high standards of artistry. Under the artistic direction of composer Glenn Buhr, NUMUS showcases established and emerging talent from across Canada and the globe in Waterloo's world-class venues. Diverse musical genres, traditional and experimental instruments and scored and improvised elements come together to create unique concertgoing experiences that capture the fluidity and relevance of contemporary music. Exciting, challenging, ground-breaking: NUMUS is new music, now.
---
Laurie Wonfor Nolan
A graduate of the Sheridan College Illustration program, Laurie Wonfor Nolan started her career as a commercial artist in 1983.

She began combining those skills with her love of the land in 1996 and three years later had her first solo show of large scale 'plein air' landscapes in Toronto. Her immediate, impressionistic approach to painting in the landscape expanded to subjects including still life, interiors and abstractions.
Live performance and event painting have also become a keen interest and Laurie has had the opportunity to share the stage with a diverse group of musicians including Laila Biali, Ben Grossman, Mike Murley, Rita Chiarelli and Jane Bunnett among others.
Laurie began teaching in 2008, offering a variety of classes and workshops. Her studio, now located in a renovated church in Ayr, ON has since become a haven for painters of all levels. In addition, she is honoured to be on the faculty of Dundas Valley School of Art.
Awards include the Bernice Adams Memorial Award for Visual Art in 2008 and the KW Women of
Distinction Award for Arts and Culture in 2011.
For more information about classes, purchasing a painting, or to schedule a studio visit contact Laurie at:
laurie@lauriewonfornolan.com