When:
May 10, 2016 @ 8:00 pm – 11:00 pm
2016-05-10T20:00:00-09:00
2016-05-10T23:00:00-09:00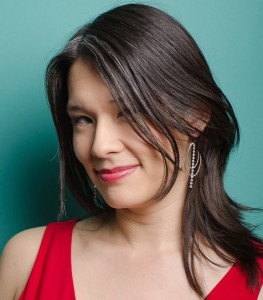 Winner of the The Julian Award of Excellence For Emerging Jazz Artists with her debut album "Bedroom Voice".
"Fawn's CD is lovely. She has a warm, relaxed sound and she knows how to communicate. Her accompaniment here is perfect – clear and economical – always supporting, never overwhelming as she tells her story."
— Reg Schwager
Although she developed her powerful belting in amateur theatre productions while studying Commerce in Ottawa, it wasn't until almost a decade later, when she moved to the Yukon in Canada's north, that Fawn Fritzen started her professional career as a singer.
She joined Whitehorse's Big Band as pianist in 2007, and her growing love of jazz drove her to find venues to sing in. It didn't take long for people to sit up and take notice, especially when she started singing in her other languages: French, German, and Mandarin Chinese. In 2012, she had the singular opportunity to add "vaudevillian" to her professional resume when she joined the cast of the Frantic Follies, a 44-year-old vaudeville show, as the leading lady.
Fawn sings in The Big Band, serves in the mentorship program of Yukon Women in Music (YWIM), parents her two young girls, and cooks gourmet gluten-free meals for her family.
Fawn Fritzen – Vocals
Dave Restivo – Piano
George Koller – Bass
Fawn is a terrific singer and maybe the next big thing in Canadian Jazz.  Check out Green Island Serenade sung in Mandarin…..
Here is Fawn Fritzen and Dave Restivo