When:
November 11, 2017 @ 8:30 pm – 11:30 pm
2017-11-11T20:30:00-10:00
2017-11-11T23:30:00-10:00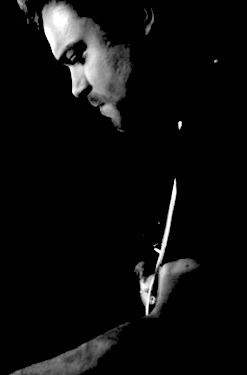 "Card's musical sensibility is fully formed and urbane. His writing reflects a sense of history and is therefore worldly wise."  -Raul d'Gama Rose- All About Jazz
Harley Card is a Toronto based guitarist and composer. In addition to leading his own groups, Harley is a member of  and co-composer for the innovative Canadian bands; Hobson's Choice, God's Gift To Yoda, and Stoptime.
As a contributor to the creative music scene in Toronto since 2003, Harley has played with many artists including; Richard Underhill, Alex Dean, Alex Samaras, David Virelles, William Carn, Michael Herring, Bernie Senensky, Michael Davidson, Don Scott, Matt Newton, Daniel Jamieson, Felicity Williams, Dave Clark, Carlie Howell, Jon Challoner, Sarah Jerrom, Colin Power, RJ Sachnanathan, Trent Reschny, Kurt Neilson, Dan Fortin,  Ben Dietschi, Dan Gaucher, Caitlin Smith, and Ernesto Cervini, among others.
A graduate of Applied Music from Mohawk College, and Jazz Performance from the University of Toronto, Harley was also a semi finalist in the 2008 Montreux Jazz Festival Guitar Competition. Harley has also been the recipient of multiple grants from the Ontario Arts Council, and the Toronto Arts Council for recording and composition projects.
Harley Card- Guitar
Dave French – Saxophone
Matt Newton -Keys
Jon Maharaj- Bass
Ethan Ardelli – Drums
Here is the Quintet with "April Song"