When:
March 15, 2019 @ 8:30 pm – 11:30 pm
2019-03-15T20:30:00-09:00
2019-03-15T23:30:00-09:00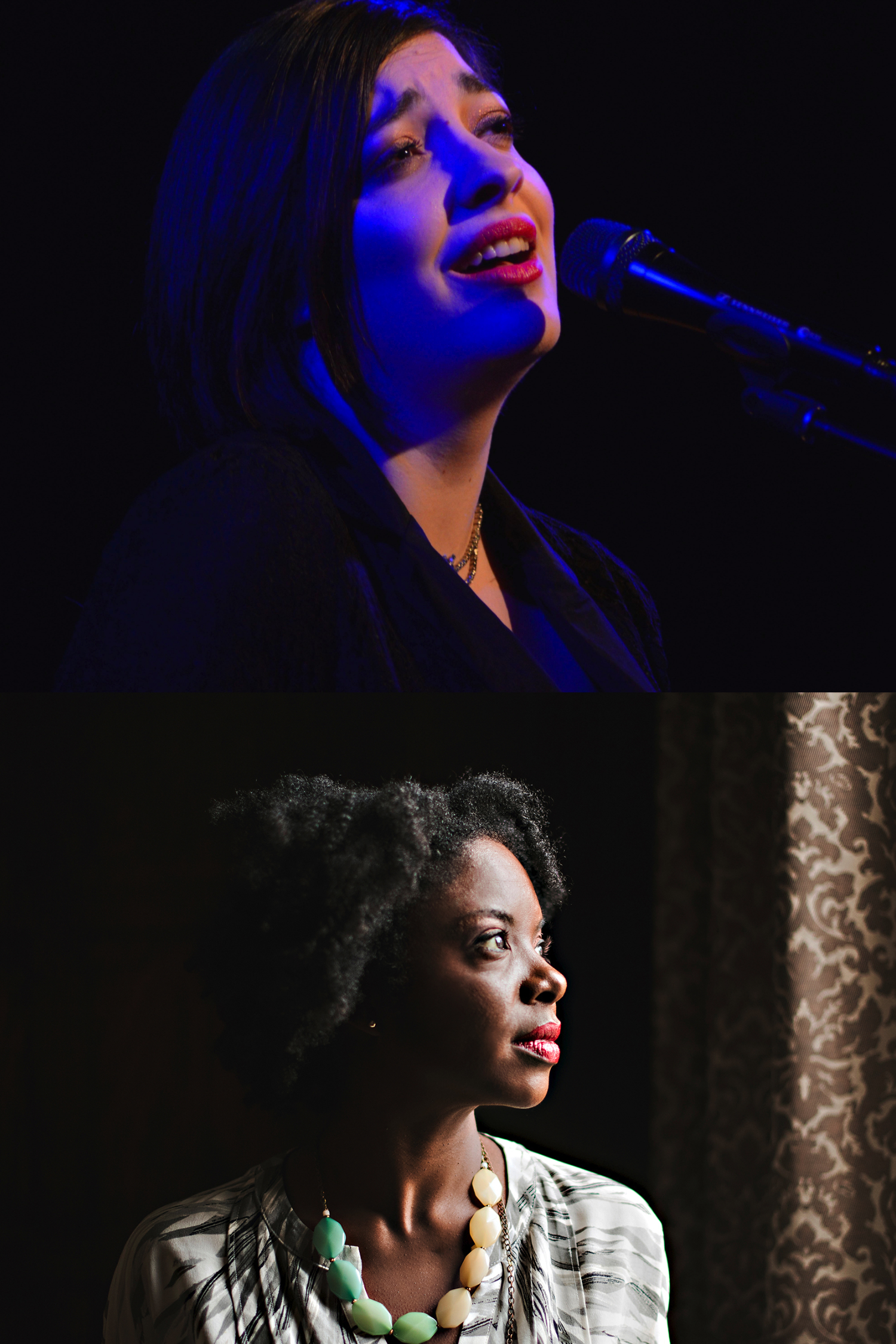 Joni photo credit –  Hilary Gauld Camilleri. Mary-Catherine photo credit – Michael Setons
We're in a watershed moment for women. The tide is turning. Never has it been more important to honour the women who have come before us, and look to the future with intention, confidence, and optimism.
Funnily enough, Joni NehRita and I talked about collaborating with each other, and came up with the "Women Music Revolutionaries" theme long before #metoo and #timesup. Now, our concert is all the more timely.
Join us as we celebrate and honour female musicians in the singer/singer-songwriter world who made a significant musical and cultural stamp, both on us personally and to the world at large: Joni Mitchell, Carole King, Nina Simone, Alanis Morissette, Sade, Dory Previn, Judy Garland, Barbra Streisand, and more! Join us as we share our journeys as female musical leaders in this business, and who has inspired us along the way.
To top it all off, in addition to our awesome band: Don Buchanan and Thomas Hammerton on piano, Pat Collins on bass, Jimmy Boudreau on drums, the Penderecki String Quartet will be our very special guests. You don't want to miss this evening!
Toronto-born Jamaican-Canadian singer/songwriter/musician Joni NehRita has become a staple on the regional scene of KW/Guelph since relocating there a decade ago. She is known for steadily releasing great music & being an engaging performer. While her musical tastes are eclectic, she is best known as a soul/R&B artist and as a jazz vocalist.
The release of her 3rd album, Bloom showcases her best writing and production yet. The songs are infectious, poignant and groove hard.  It is noticeably more "pop/funk" than her previous releases yet the themes of social consciousness and inner reflection that has connected her to her listeners remain. NehRita has a gift for writing well-crafted songs that are deeply personal.  Much of her music hearkens back to a time when soul and funk music made you dance while also serving up social commentary and a call for change.
Pazzano shines throughout with energy and luscious tone, as she soars with her quartet. Pazzano possesses a gorgeous, classically trained contralto voice capable of projecting the full gamut of emotions, as well as an uncanny skill with rendering the lyrics of current music, jazz standards and show tunes."
–Lesley Mitchell-Clarke, The WholeNote Magazine (December 2017 Issue), reviewing album "You're Gonna Hear From Me"
Described as a performer who "has her audience enthralled throughout the entire show" (Thornbury Paper), and a musician who sings as if she is "reciting poetry" (Meaford Express), Mary-Catherine Pazzano is a jazz vocalist based in Kitchener, Ontario. Mary-Catherine's performance highlights include headlining: Uptown Waterloo Jazz Festival, The Rex (Toronto), Jazz Bistro (Toronto), The Jazz Room (Waterloo), Manhattans Music Club (Guelph) and The Registry Theatre (Kitchener). She has also toured New Zealand as lead vocalist, and has been a soloist with the Kitchener-Waterloo Symphony. Mary-Catherine has shared the stage with jazz notables Mark Eisenman and Pat Collins, as well as the world-class chamber ensemble Penderecki String Quartet.
Joni NehRita -vocals
Mary-Catherine Pazzano – vocals
Jerzy Kapanek – violin
Jeremy Bell – violin
Christine Vladjk – viola
Katie Schlaikjer – cello
This performance is part of the WOMEN IN JAZZ series, sponsored by DIVA INTERNATIONAL, makers of the Diva Cup