Friday, Nov.. 4 ~ Andrew McAnsh Sextet
Cover charge: $10/person
8:30 to 11:30 pm
Andrew is completing his 4th year of Bachelor of Applied Music (Trumpet) at world renowned music school, Humber College in Toronto, Canada.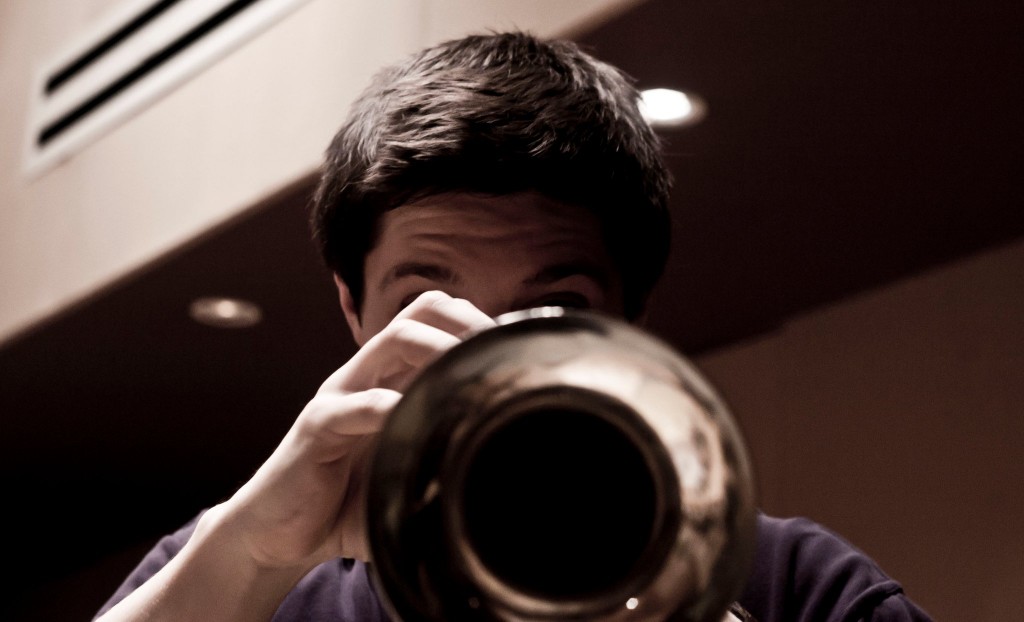 Known for his trumpet playing, composing and arranging, Andrew's musical life actually began when he was given a set of drums for this 10th birthday. The trumpet soon followed as he quickly established himself in the musical community of his hometown Cambridge, Ontario by playing and hosting festivals and events in his teenage years.
Since then, Andrew attended Humber College, playing in the top studio ensembles under the direction of Pat Labarbera, Denny Christianson, Brian O'Kane and Al Kay to name a few. Andrew has had the chance to perform with world class musicians Chris Potter, Dave Holland, Terence Blanchard, and the Labarbera brothers during his time at Humber.
This incredibly versatile young artist is fluent in jazz, classical, funk, latin/world, and folk music performance/composition and arranging. Andrew continues to pursue his endless journey in music.
Tonight he is joined with some of his favorite musicians for an exciting evening of original music.
The band:
Andrew McAnsh, Trumpet
Jeff Larochelle, Tenor Saxophone
Meg Contini, Vocals
Paul Morrison, Piano
Soren Nissen, Upright Bass
Ian Wright, Drums