When:
May 9, 2015 @ 8:30 pm – 11:30 pm
2015-05-09T20:30:00-09:00
2015-05-09T23:30:00-09:00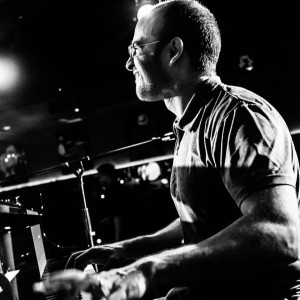 "…Farrugia proves himself to be one of the current scene's most imaginative pianists."-Nic Jones, ALL ABOUT JAZZ.COM
"Pianist Adrean Farrugia is in superb form" -Downbeat Magazine
"Pianist Adrean Farrugia's disc reflects an expansive musical vision and the talent and craft to combine elements from a range of influences"-Peter Hum, The Ottawa Citizen
"Pianist Farrugia is a young veteran, a first-call sideman who's performed on numerous albums. His excellent CD debut as leader features a forceful, percussive style, fast-developing ideas and a wide-ranging composer's imagination."– Geoff Chapman, Toronto Star
Award winning pianist and composer Adrean Farrugia is one of Canada's most distinct voices on the piano.
Since the late 1990s Adrean has been in high demand as a freelance performer and teacher. Keeping a busy touring schedule, mainly as a sideman, Adrean has toured extensively across Canada and the United States as well as in venues across Europe and in Japan.
Adrean has performed/recorded with some of jazz's greatest and most diverse artists including: Larry Carlton, Curtis Fuller, Tom Scott, Bob Brookmeyer, Randy Brecker, Eric Alexander, Jane Bunnett, Ron Blake, Joel Frahm, Matt Penman, Brad Goode, Kenny Wheeler, Darcy James Argue, Don Thompson, Lorne Lofsky, Kevin Turcotte, and Pat Labarbera.
Adrean is currently pianist for such diverse projects as the Matt Dusk Band, the Brad Goode Quartet, The Ernesto Cervini Quartet (featuring saxophonist Joel Frahm), The Johnny Griffith Quintet, Kiki Misumi, Tim Shia's 'The Worst Pop Band Ever', the Bob Brough Quartet , John Cheesman Orchestra, and the Darcy Hepner Big Band. Adrean also works regularly with his wife, vocalist Sophia Perlman.
As a leader Adrean has released three albums. His second album 'Ricochet' was nominated for a 2011 Juno award for best contemporary jazz recording. As a composer Adrean has penned more than 30 works to date.
Adrean is currently on the faculty of York University and Mohawk College of Arts and Technology where he teaches jazz piano and improvisation. He has also done workshops/clinics at the University of Colorado, University of Toronto, The University of Western Ontario, The Banff Centre for the arts, The Sydney and Brisbane Conservatories, and in Warsaw Poland as part of the Polish Jazz Society's 35th annual Summer Jazz Workshop. As well, Adrean has been a contributing writer to piano guru Larry Fine's publication "The Piano Book", the world's foremost publication on all things piano. Adrean was the only Canadian performer and panelist at the 63rd annual Conference on World Affairs in Boulder Colorado. Adrean is a Shigeru Kawai Artist.
Adrean Farrugia–Piano
Jim Vivian–Bass
Ted Warren–Drums