When:
March 24, 2019 @ 7:00 pm – 10:00 pm
2019-03-24T19:00:00-04:00
2019-03-24T22:00:00-04:00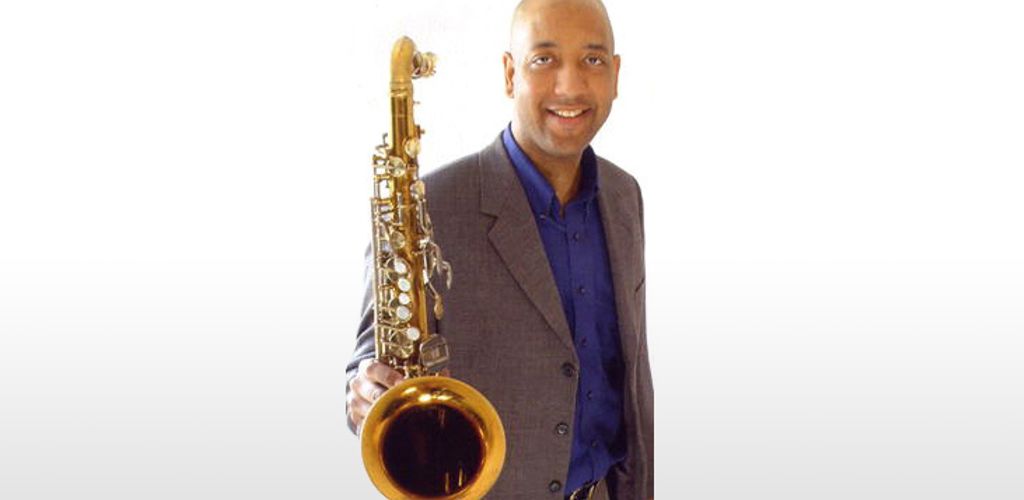 Celebrated tenor/soprano saxophonist Dan Faulk has recorded on several CDs with many of jazz's legendary masters including Barry Harris, Jimmy Heath, J.J. Johnson, Wayne Shorter, and James Spaulding. For nearly 2 years, Dan was a full-time member of the J.J. Johnson Quintet until J.J. retired from music in December '97. Dan recorded on 2 CD's with Johnson for Verve Records. Since July '97, Dan has regularly been a featured soloist with Steve Turré and the Sanctified Shells. Dan has 3 CD's as a leader. Dan's first CD, Focusing In, made such an impact that it was chosen to be featured on the cover of the 1995 Bielefelder Katalog–Europe's most widely-circulated and extensive jazz discography. In addition to his extensive performance career, Dan served as Director of Jazz Studies and a professor at the State University of New York at Stony Brook 1999-2003 and as a professor at City University of New York-York College 2003-2004. He is currently focusing on his performance career and writing a book on jazz improvisation.
Dan was raised in the West, mainly in Arizona. At the age of 8, he began playing the alto
saxophone, but at 14, switched to his primary instrument–the tenor. Shortly after, he began to work and perform throughout the area in various musical settings. As a high school senior, Dan was awarded the Louis Armstrong Jazz Award and held the First Tenor seat in the 1st Arizona All- State Big Band Ensemble.
In 1987, Dan attended Boston's Berklee College of Music and studied with tenor saxophonist Bill Pierce. A year and a half later, he transferred to New Jersey's William Paterson College and continued his musical studies with Rufus Reid, Joe Lovano, Harold Mabern, Steve Turré, Norman Simmons, and other members of WPC's outstanding staff. Also, during this time, Dan studied with the legendary pianist Barry Harris and the illustrious saxophonist/composer Benny Golson. In 1991, he finished his studies at William Paterson and received a Bachelor's Degree in Music. Dan received the jazz department's Outstanding Senior Award. Soon after graduation, he was hired by WPC's Director of Jazz Studies and Performance–the world-renowned bassist Rufus Reid–to join his co-led TanaReid quintet. Dan was a continual member of this ensemble for three years and recorded two albums with the group. Dan received his M.A. in Jazz History in 1999 from the prestigious Rutgers University and was selected for the Walter C. Russell Scholarship, a highly selective award given to outstanding graduate students.
Dan has performed with several groups including the Cindy Blackman Quartet, the Henry Butler Quartet, the J.J. Johnson Quintet, Ronnie Mathews' Sextet, the Mingus Dynasty, the Smithsonian Jazz Orchestra, the James Spaulding Quintet, TanaReid, and Steve Turré and the Sanctified Shells to name a few. He has performed throughout the U.S., Canada, France, Germany, Greece, the West Indies, Holland, Italy, Israel, Portugal and Turkey at many of jazz's top clubs including New York City's "Blue Note" and "Sweet Basil," Oakland's "Yoshi's," Toronto's "Top of the Senator," and Cologne, Germany's "Subway." Some of Dan's highlight performances in the jazz festival scene have included the "Playboy Jazz Festival" in Los Angeles, France's "Jazz a Vienne Festival," Holland's "North Sea Jazz Festival", Canada's "du Maurier Jazz Festival" (in Vancouver and Toronto), and NYC's "Panasonic Jazz Festival."
As a leader, Dan has toured with his own ensembles as well as with the collaborative group Quintet X. His first release, Focusing In, is available on the Criss Cross Jazz label. Dan's 2nd release, Spirits In The Night, is available on the Fresh Sound Records label. Dan's 3rd release, The Dan Faulk Songbook, Vol.1, is available on the Ugli Fruit Productions label.
Bernie Senensky – piano
Dan Faulk – Saxophone
Terry Clarke – Drums
Neil Swainson – Bass