When:
May 31, 2019 @ 8:30 pm – 11:30 pm
2019-05-31T20:30:00-04:00
2019-05-31T23:30:00-04:00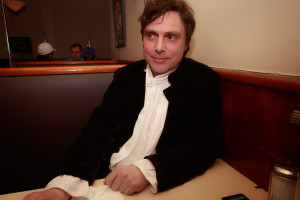 Photo Credit – Peter McLennan
David Tiviluk steeped himself in the music of the 1960's during his adolescence which instilled within him a deep musical love for simple, beautiful melodies and harmonies.  His entry into the love of jazz happened at that time upon hearing Dave Brubeck's Take Five.
The thread of this love of beautiful melodies and harmonies was deepened and broadened during his time singing in the chorus with the Montreal Symphony Orchestra under the baton of Charles Dutoit with whom he recorded Carmina Burana for London Decca records. At this time he began composing songs and simultaneously started hearing parts, influenced by working with choir and orchestra.  Moving to Vancouver, he sang with the Vancouver Symphony in the Vancouver Bach Choir and occasionally on the jazz scene there, performing music he'd written with jazz ensembles. In Kitchener Waterloo he sang with the KWS in the Grand Philharmonic Choir.
He seeks to create trans-genre music which interweaves seamlessly and touches the transcendent, like his musical hero J.S. Bach. He has brought together some of KW's finest musicians for this  presentation of his original music, jazz standards and jazzy pop arrangements with a touch of latin and world music.
Andriy Tykhonov–piano
Andy Klaehn–saxes, flute, clarinet
Andy Macpherson–drums, percussion
David Cheon–guitar, banjo
David Tiviluk–voice, composition
Matthew Lima–bass
Additional vocals: Stephanie Kramer, Jacob Degroot-Maggetti, Eric Heibert-Rempel 
Check out the last concert from this exceptional band: