When:
May 16, 2015 @ 8:30 pm – 11:30 pm
2015-05-16T20:30:00-09:00
2015-05-16T23:30:00-09:00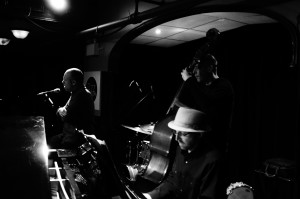 Derek Hines' book of vocals is quite diverse.  The themes focus on traditional standards from Evans to Monk.  The sub-plots are a jazz take on legends from Lennon/McCartney to Jimmy Webb. Highlights of his career include performances with Freddy Cole, and 70′s television great John Davidson.  This path also led to a five year run with Carnival Cruise Lines where he cut his teeth nightly with some of the world's finest musicians.
This show isn't a Sinatra tribute, but you can expect to hear many of his greatest tunes performed by a great singer backed by a 16 piece orchestra.  That's not something you hear every day…..