When:
November 7, 2020 @ 7:30 pm – 10:00 pm
2020-11-07T19:30:00-05:00
2020-11-07T22:00:00-05:00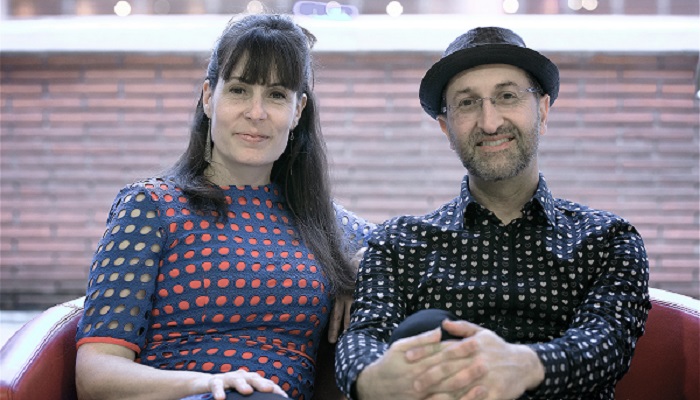 photo credit: massimo de dominicis
ESMO is a collaborative effort between singer/pianist/composer Elizabeth Shepherd and
guitarist Michael Occhipinti. They have been featured in each other's projects for almost a
decade, with Elizabeth being the vocalist and pianist for Michael Occhipinti's "The Universe of
John Lennon", and Michael touring as a member of Elizabeth's group promoting her JUNO
nominated album and "MONTREAL" and Polaris Prize long-listed album, "The Signal". Michael
Occhipinti's guitar work has been called "miraculous"; Elizabeth has been credited with helping
to further a soulful brand of jazz for a new generation. The two have received 15 JUNO
nominations between them.
They had recently returned from the Jazz Crossings Festival in Poland (fall 2019), and set about
recording their first collaborative album as co-leaders, bringing to light gems from the Canadian
songbook. They were poised to bring their new work to the world with a cross-Canada summer
2020 festival tour lined up, followed by a European fall tour, however that was halted as Covid19 swept across the globe.
After touring for close to 20 years respectively, they decided it would be important to get
together during the summer and do a series of online concerts in support of arts councils and
venues across Canada – partly as a "thank you", and partly to highlight the necessity of coming
together to ensure that these cherished venues make it through to see the other side of the
pandemic. They have delayed the release of their Canadian Songbook album and summer
festival tour until 2021. They are currently writing remotely for their second album, comprised
of all-original material.
Elizabeth Shepherd-Vocals and keyboards
Michael Occhipinti-Guitar
Davide Direnzo-Drums
Roberto Occhipinti-Bass
Listen to:  "Live UpLOAD"                                   "Across the Universe"
This performance is sponsored by DIVA INTERNATIONAL, makers of the Diva Cup,  for the" Women in Jazz Series"