When:
March 30, 2019 @ 3:00 pm – 5:00 pm
2019-03-30T15:00:00-04:00
2019-03-30T17:00:00-04:00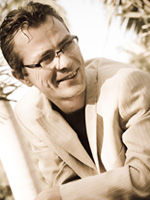 Saturday afternoon from 3 – 5 PM, practice your improvisation by playing jazz on the Jazz Room stage at the monthly Jazz Room jam session. It' is a great opportunity for local musicians to meet and play together, share ideas and learn new tricks. If you ever wanted to play jazz music, but don't have place or band to play with it's your chance to do so. Please, pass this message to all your friends, so we will have great crowd at the Jazz Room.
The house band consists of Andriy Tykonov (piano), Robin Habermeyl (sax) and Steve Montgomery (drums). Jammers bring your own musical instrument, except for pianists and drummers. Drummers, bring your own sticks and brushes.
Every musician who wants to play will get opportunity to play. You can either substitute for a house band member, or play with the house band if you play a different instrument.