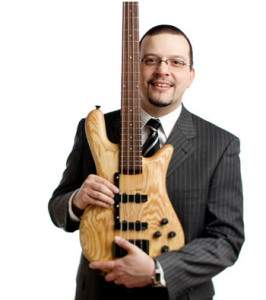 "With influences like Stanley Clark, Victor Wooten, Billy Sheehan and Marcus Miller, Jason has an effortless ability to morph from blistering fingerstyle passages to funky slap from one beat to the next." –  
Bass Guitar Rocks
      Jason Raso has a funk heart and a jazz head. They are hard wired together by the 4 strings of his bass guitar, and an innate ability to craft music that will turn you into a bobble head. It'll make you feel like you're the coolest cat on the block.
       For over 20 years Raso has pursued the groove to such excellence that Exclaim Magazine declares, "Jason Raso's bass is a full-on orchestra of ground vibrating pleasure."
      Through his first 5 albums and countless live performances, from intimate settings to festival stages, Jason and his band have entertained and connected with listeners. His ability as a bandleader allows for some inspired improvisation that takes you on a journey then brings you back, spent, but unharmed. You could focus on his finely honed technique, but it's the energy and emotion of the tunes that often leads to finger snapping and vigorous toe tapping.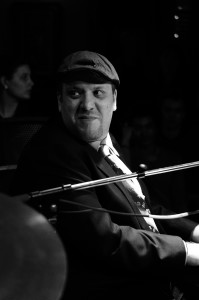 For his Jazz Room gig, the great Toronto pianist and Jazz Room favourite –
Robbie Botos
  – joins the mix. This blend of electric bass driven funk and lyrical, straight ahead jazz will be something to hear!